The Basics

Are you going to Heaven?

"...God our Saviour; Who will have all men to be saved, and to come unto the knowledge of the truth." —1st Timothy 2:3-4
"He that believeth on the Son hath everlasting life: and he that believeth not the Son shall not see life; but the wrath of God abideth on him." —John 3:36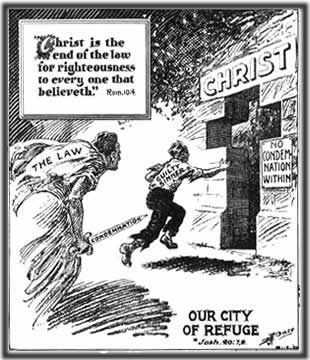 "A demonic spirit's favorite activity is making a person feel religious without an understanding of the Word of God." —Pastor Max D. Younce

It is by the blood of Christ that we are saved, i.e., the LITERAL blood of Jesus... "But Christ being come an high priest of good things to come... by his own blood he entered in once into the holy place, having obtained eternal redemption for us" (Hebrews 9:11,12). If you are a vile sinner, guilty, far from God, you may be brought close to God BY THE BLOOD OF JESUS... "But now in Christ Jesus ye who sometimes were far off are made nigh by the blood of Christ" (Ephesians 2:13). What a Wonderful Savior! Jesus has paid our sin-debt in full. All we must do is freely receive God's GIFT of eternal life through Jesus Christ our Lord (Romans 6:23).

I may be a nut, but I'm screwed onto the right bolt (Jesus).

---

Isaiah 57:1, "The righteous perisheth, and no man layeth it to heart: and merciful men are taken away, none considering that the righteous is taken away from the evil to come."

The preceding Scripture is important. In the Bible the unsaved are always referred to as the "wicked," and the saved are always referred to as the "righteous." The righteous are perishing in America and no one cares. It grieves God when Christians stray away. The Hebrew word for "perisheth is "abad" and means "to wander away, that is lose oneself." Gradually, due to a lack of Biblical preaching from America's pulpits, the Church has lost the spiritual war in America. It grieves God that people are directionless these days spiritually, and no one cares. All the of so-called "Christian" radio, sermons, music and books are lame, wishy-washy and lacking sound doctrine, hindering people from finding the Word of God. The love of money has killed our nation's pulpits. People have wandered astray in apostasy! The Bible says that no one is considering the consequences, just as no one knew what hit them when the flood came in Noah's day (Matthew 24:37-39). Hell is coming!

---

"You can't stop a bird from landing on your head, but you can stop that bird from building a nest there." —Pastor Jeff Owens (sermon: Are You In Your Right Mind?)

How To Keep Yourself From Becoming Evil (by Pastor Jeff Owens | SBBC)
Salvation... 100% Totally FREE
God's Love is UNCONDITIONAL, which means that it has absolutely nothing to do with us. Thankfully, God doesn't love us for who we are; but because of WHO HE IS. Likewise, we shouldn't love people because of who they are; but because of WHO WE ARE. Agape Vs. Phileo (MP3 sermon by the world's greatest preacher, Pastor Jack Hyles).

"EVIL" is the "DEVIL" with the "D" knocked off of it. If we'll turn to Christ by faith to be forgiven of our sins, and walk in Christ, then God will turn the EVIL around in our life so we can LIVE ("live" is "evil" spelled "backwards").
"Faith" Him When You Can't Feel Him

Is your mind FILLED WITH MADNESS or are you IN YOUR RIGHT MIND in Christ Jesus?

I Will Never Leave Thee
(MP3 sermon by Pastor Jeff Owens)

God doesn't stay with us because of our perfection; He stays with us because of His perfection. God doesn't leave you because of your sin. God is bigger than that. Your sin gives you the opportunity to see the depth of God's love. Yes, God hates sin; but He loves you unconditionally. God loves you even though you may hate yourself. You have no right to hate yourself. God has that right, but He chooses to love you. Jesus Christ died on the cross to pay for our sins, because He loves all mankind unconditionally.

---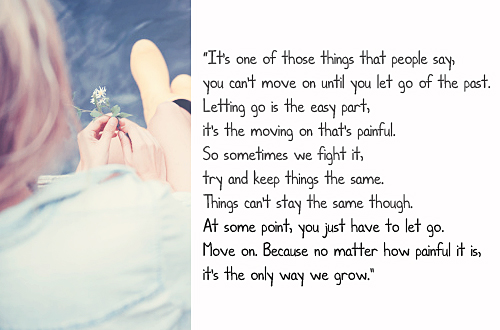 ---

The world ain't all sunshine and rainbows. It's a very mean and nasty place and I don't care how tough you are, it will beat you to your knees and keep you there permanently if you let it. You, me, nor anybody else is going to hit as hard as life, but it ain't about how hard you hit; it's about how hard you can get hit and keep moving forward, how much you can take and keep moving forward. John 16:33, "These things I have spoken unto you, that in me ye might have peace. In the world ye shall have tribulation: but be of good cheer; I have overcome the world."


---

(MP3 sermon by Pastor Jeff Owens)

If you're not soul-winning, then your soul-losing.

---

"When you get saved, you get saved not because you deserve it, but because you simply let God save you and because you confess your own poor sinful state and your inability to save yourself."

SOURCE: Dr. Rice... Here is My Question, by Dr. John R. Rice, pg. 304; 1962, Sword of the Lord Publishers; ISBN: 0-87398-158-8

---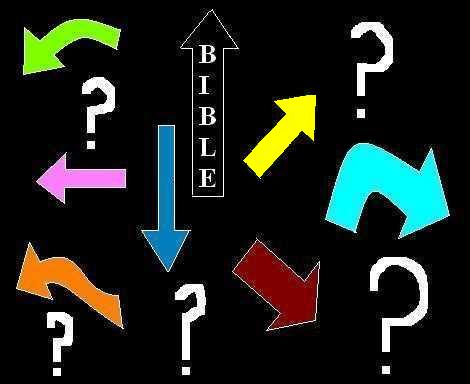 ---
Romans 4:6, "Even as David also describeth the blessedness of the man, unto whom God IMPUTETH RIGHTEOUSNESS WITHOUT WORKS." Amen! That means when a lost sinner acknowledges their guilt of sin and places their trust solely in Jesus Christ to forgive their sins, God the Father imputes (charges) Christ's righteousness to that person's record in Heaven. From that point on God views that person as having the righteousness of Jesus Christ. Thus, the Christian believer is saved entirely by Christ's work of redemption, and not by any self-righteousness we have done or think we ever could do. We cannot. Salvation is entirely of the Lord God. Our part is simply to acknowledge our debt of sin and believe on Jesus, the Christ, the Son of God.

Salvation is receiving, not giving. Eternal life is the gift of God (Romans 6:23). Salvation is freely given (Romans 5:15), freely offered (Romans 10:13), and freely received (Revelation 22:17).

Salvation happens when a person acknowledges their guilt of sin, coming to God on the basis of being a hell-deserving sinner; believing on Jesus, the Christ, the Son of God, for forgiveness of sins (Acts 10:43).
If you're born once, you die twice; but if you're born twice, you die once.

Proverb 27:1,"Boast not thyself of to morrow; for thou knowest not what a day may bring forth."
Philippians 3:9, "And be found in Him, not having mine own righteousness, which is of the law, but that which is through the faith of Christ, the righteousness which is of God by faith."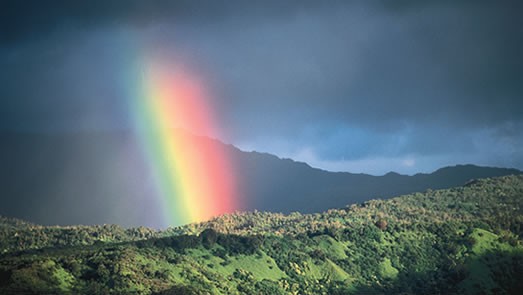 The Hypocrisy of the Critics of Eternal Security
It matters not what church you go to, but where will you spend eternity?
Hell's Best Kept Secret (Why so many false "Christians" are going to Hell in their sins)
The reason men fight and kill each other in wars, is not because God has stopped loving men; but because men have not started loving God.

"They Have No Rest Day Nor Night"

When all else fails, read the instructions!

Acts 10:43— "To him give all the prophets witness, that through his name whosoever believeth in him shall receive remission of sins."
---