Resources for Study on the King James Bible
Which Bible? by David Otis Fuller. For those wanting to really study more, this book is a collection of articles written by or about the giants in Bible translation. Articles include: (1)"The Learned Men," giving the incredible credentials of the translators of the KJV, (2) "The Magnificent Burgon, Doughty Champion and Defender of the Byzantine Text," (3) "The Codex Vaticanus and its allies," (4) "A Critical Examination of the Westcott-Hort Textual Theory," (5) "The King James Bible Born Amid the Great Struggles over the Jesuit Version" and more. It is available from The Biblical Institute for Textual Studies, 5151 52nd Street, Grand Rapids, Michigan 49512. New and Used Books at Amazon.com by Dr. David Otis Fuller
---
Language of the King James Bible
"The biggest split that has ever come will come in the next ten years, if not sooner, over the King James Bible - and it couldn't come soon enough for me. I'm tired of colleges and universities advertising that they 'use' the King James Bible - tell the whole story! Tell everyone that you do not believe that it is inspired word for word." —Pastor Jack Hyles, from the Wednesday night Bible study titled, "Revelation to Illumination" (1998)
---
Psalm 11:3, "If the foundations be destroyed, what can the righteous do?"
Satan is trying to destroy the foundations, taking away the Doctrine of Christ (2nd John 1:9), and perverting the simplicity of the Gospel message (2nd Corinthians 11:3). Whereas God confounded men at the Tower of Babel to prevent them from going to Satan (Acts 17:26-27); today Satan is confounding men to prevent them from going to God (2nd Corinthians 4:4). Satan is using all the hundreds of different corrupt Bible versions to confound everyone. All of the doctrines being taught in churches today are confusing, confounding people. Satan knows that people won't memorize a Bible that keeps changing. I plead with you, use only the King James Bible (not the 21st Century KJV and not the New KJV).
There's an old police detective saying: If a man is lying and you keep asking him questions, he'll eventually change his story; but if a man is telling the truth, he cannot change his story no matter how many questions you ask him. Likewise, Satan is a liar, which is why he keeps changing the Bible by producing new versions; but the King James Bible tells the truth, which is why it hasn't changed since 1611. Although there have been numerous editorial revisions, there have been NO new translations of the King James Bible since 1611. The "New King James Version" is NOT a new translation of the authorized King James Bible; but rather, is based 100% upon the Alexandrian manuscripts from Egypt, which is the source of the NIV and all modern corrupt Bibles. The King James Bible came from Antioch, Syria. Thank God for the unchanging Word of God in the preserved, inerrant and inspired King James Bible.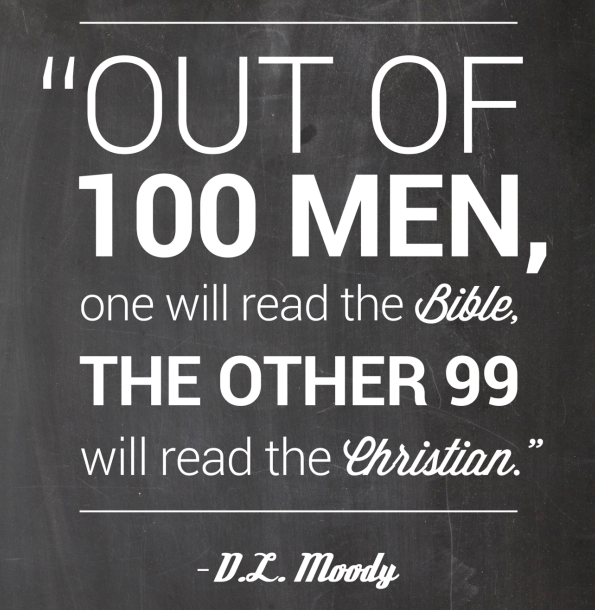 ---
Dr. Jack Hyles (1926-2001) believed that the King James Bible is INSPIRED! The following quote is taken from his awesome book, "The Need for an Every-Word Bible," page 54...
"I'm tired of colleges and universities advertising that they use the King James Bible. Tell the whole story! Tell everyone that you do not believe that it is inspired word for word." —Dr. Jack Hyles, "The Need For An Every Word Bible," page 54.

"I would not give, knowingly, one thin dime to a college that does not believe in the verbal inspiration of this Book I hold tonight." —Pastor Jack Hyles, from the timeless sermon, "YOU MUST GO THROUGH ARABIA"; preached October 11, 1981.
---
How We Got God's Words

I gleaned the following thoughts from a timeless and needful audio sermon by Pastor Jack Hyles' (1926-2001) titled, HOW WE GOT GOD'S WORD? (MP3). Dr. Hyles provides the following sermon outside:
The Words of God have always been in Heaven.
Man must have them to live.
God must find a way to get every Word up there down here to man.
God chose men and made them holy. He did not choose men who were holy; but rather, He chose men to make them holy. By that I mean He set them apart to be His pen.
God could not trust giving to sinful man the Words to give to us, so God gave those Words through these men, holy (chosen and sanctified) men. And through those men He gave His Words to us.
God Himself gave His Words, not to holy men of old; but rather, through holy men of old. God literally put His Words into their mouth. Those chosen men of old, which God set apart for His use, were simply PENS.
King David said:
Psalms 45:1, "My heart is inditing a good matter: I speak of the things which I have made touching the king: my tongue is the pen of a ready writer."
They weren't holy in the sense of righteous living; but rather, they were "set apart" and chosen for God's purpose and work. Those inspired Words have been divinely preserved unto this day in the inspired King James Bible. The Bible is not men giving us the Words of God; but rather, it is God Himself giving us His Words using the mouths of the men who were chosen by God to do so.
Moses did not give us the Pentateuch (i.e., the first 5 books of the Old Testament). Moses was the mere pen. God is the Penman. It was God speaking through Moses. God cannot use the impure minds of a murderer like Moses, nor an adulterer like David to get His pure Words to us:
Psalms 12:6, "The words of the LORD are pure words: as silver tried in a furnace of earth, purified seven times. Thou shalt keep them, O LORD, thou shalt preserve them from this generation for ever."
"Pure" means that you cannot improve on them. God's Words are perfect and cannot be made better. God cannot use the impure minds of men to give us God's pure Words. So God chose men and made them holy (not in the sense of being righteous, but in the sense of being chosen). And God said, I'm going to use your mouth and your tongue. The men who wrote the Bible were mere PENS, but God is the divine PENMAN. END | READ MORE

* * * * * * *

Dr. Al Lacy 'King James Bible Seminar' from 1992 at Hyles-Anderson College

Dr. William P. Grady Reads His Book 'FINAL AUTHORITY'

(11:48 hours - an awesome book about the KJB!)

"The Only Inspired Words of God Are In The King James Bible!" —Dr. Jack Hyles
(an awesome quote from Pastor Jack Hyles' 1994 sermon titled, "THE REAL BATTLE!"

INSPIRATION: TEMPORAL OR ETERNAL? (Dr. James Sightler defends inspiration of the KJB!!)

The Scriptures: Inspired Or Expired? (Inspiration includes the KJB's life giving breath of God)