Bible Study

"But hath in due times manifested his word through preaching, which is committed unto me according to the commandment of God our Saviour" —Titus 1:3
Faith Bible Institute
(by Pastor John Yates)
---
Biblical Character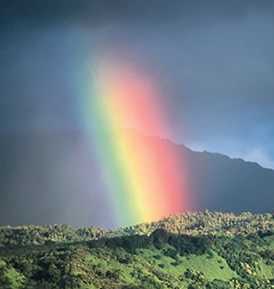 ---
(Micah 7:7-10, a sermon by Dr. Jack Hyles)
---
Beware of Heresy!
"...Paul also according to the wisdom given unto him hath written unto you ... in which are some things hard to be understood, which they that are unlearned and unstable wrest (twist), as they do also the other scriptures, unto their own destruction." —2nd Peter 3:15-16
INTRODUCTION TO THE 27 BOOKS of the NEW TESTAMENT (dates)
---
Ladies Commanded To Love (Phileo - Be Affectionate) Toward Husbands; Whereas Husbands Are Commanded to Love (agape - love based on moral principle) Wives
There is a very interesting and deliberate truth in the Bible that is often overlooked. When God tells men to "LOVE" their wives, the Greek word is agape; but women are commanded to "LOVE" philandros their husbands. These are two very different word meanings.
Titus 2:4, "That they may teach the young women to be sober, to love their husbands, to love their children." The word "love" here in Titus 2:4 is philandros and means "fond of man, that is, affectionate as a wife." This is romantic love, physical affection, loving a man as a wife should.
However, Ephesians 5:25, "Husbands, love your wives, even as Christ also loved the church, and gave himself for it." The word "love" here in Ephesians 5:25 is agapaō and means "to love (in a social or moral sense)." This is God's unconditional love, that is, a man loving his wife because of who he is, and not for who she is. This is not romantic love; but rather, love based upon the unchanging principles of God's Word.
The reason why God commands men and women to love in different ways is because a man by nature has physical affection toward a woman, but women do not toward men. That is, men are aroused by sight, but not women. A woman has to make herself be affectionate toward her husband even when she doesn't feel it. The feelings follow afterward.
Likewise, women naturally have agape love for their husbands. So a man has to force himself to love his own wife as God commands him to, loving her based upon the principles of God's Word and God's love.
A wise wife will be affectionate toward her husband. One of the major causes of divorce is romance problems, because the wife isn't interested in physical relations, won't work at it and doesn't care. A husband needs an affectionate wife!
Bible Doctrines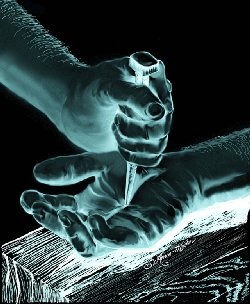 ---
Study, Rightly Dividing The Word Of Truth

Contemporary Bloodless Theology
---
The Holy Spirit

The Bible says in Titus 1:3 that God manifests HIS WORD through PREACHING!!!

The Doctrine of Baptism
(by Pastor Martin R. DeHaan, 1891-1965)

What Is The Gospel?
[Dr. Harry Ironside (1876-1951), a godly fundamentalist author and teacher for many years, served as pastor of Chicago's Moody Memorial Church from 1930-1948]

Romans 13
(most people are woefully ignorant of what Romans 13 really means)



Why We Don't Speak in Tongues
(a needful video sermon by Pastor Danny Castle —download MP3 - Part 2 )

Judgment Seat of Christ 1 | Part 2

† The Doctrine Of The Devil †
† Doctrine Of The Angels †
(MP3 Bible studies by Dr. Jeff Owens)

Saved People Ought To Be Busy!

A REAL BURNING HELL
(this may be your last chance to get saved)

The Christian's True Enemy
(the Bible says our fight is against the New World Order)

Download Free Awesome King James Bible Program That I Use for My Website (WinZip file)

The Cambron Institute
(by Dr. Mark G. Cambron)
Bible Prophecy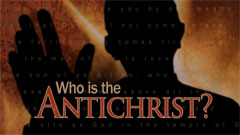 ---
Prayer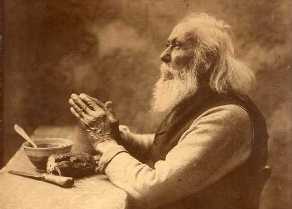 ---
Online King James Bible with Strong's Concordance
---
Bible Questions/Answers
The best way to interpret the Bible is with the Bible!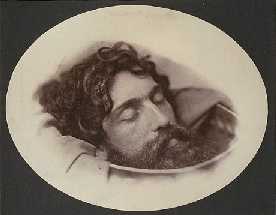 ---
The Birth Date of Jesus
If Jesus was born in 5 BC (The Bible Almanac, Thomas Nelson Publishers, 1980) and if He died about at 33 years of age, that would fix his death around 29 AD. The first Roman calendar was off four (4) years. Today's calendar is a product of the Julian & Gregorian calendars. There was a 1 BC and a 1 AD but there was no "0" between BC and AD. Counting 33 years forward from His birth in 5 BC would fix his death in 29 AD. Herod the Great, who ordered the murder of all the babies less that two years old in Bethlehem, died in 4 BC. Therefore Jesus had to be born prior to his death and therefore Jesus probably was born in 5 BC or earlier.
---
Thru-The-Bible
(Bible study with Pastor J. Vernon McGee)
J. Vernon McGee (1904-1988) is an awesome Bible teacher and correct on Biblical salvation. Although a Presbyterian minister (as was Evangelist Billy Sunday), Dr. McGee's 5-year 'Thru-The-Bible' commentary on the Bible is a masterpiece and treasure of literature. J Vernon McGee is one of my favorite Bible teachers and a blessing from God. Free MP3 5-Year Bible Study.
Printed Commentaries Available (I have these 5 commentaries and love them. Dr. McGee is a true scholar and provides extensive secular history which sheds incredible light on the Scriptures. His style is laid back and cordial.)
The whole word for the whole world.
---