My Favorite Webs...
24-hour Old Time Christian RADIO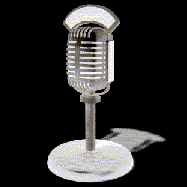 Listen to King James Bible read 24 hours a day!
(read by Dan Wagner)
---
Don't Forget The Hindmost
(great MP3, Dr. Hyles)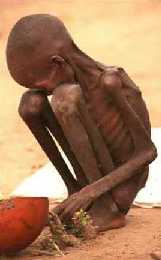 Help Orphans
(100% goes to orphanages)
Listen To Alexander Scourby Read The KING JAMES BIBLE!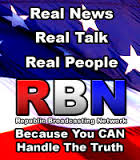 "Life can only be understood backwards; but it must be lived forwards."
—Soren Kierkegaard
(1813-1855)

What Is The Gospel?
(by Pastor Harry Ironside)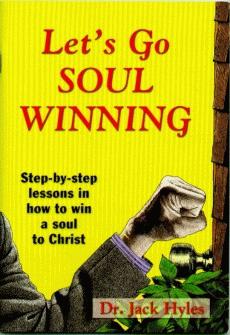 343 Firefighters Murdered on 911!
911 Was An Inside Job!
(32-year NYC Firefighter
Rudy Dent)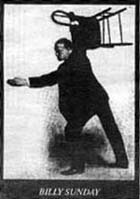 "Trying to run a church without revivals can be done when you can run a gasoline engine on buttermilk."
—Billy Sunday
MARTIN LUTHER
—MASTER OF DECEIT
(use Adobe to read .PDF files)

It's Time To Come Out Of The Closet!
(awesome MP3 sermon by Dr. Hyles)
Christian Law Association
LEGAL ALERTS!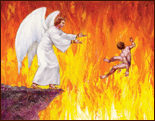 Why Did God Kill A Man For Picking Up Sticks On The Sabbath Day?
Fight The Good Fight Of Faith (MP3 sermon by Dr. Jack Hyles, "God's people are supposed to fight!")

MP3 Sermons...
It Doesn't Matter How You Got There
(great MP3, Dr. Hyles)
The Clinton Conspiracy
(Backup Video)
ENDGAME
(2:19 hour video)
Where Did David Get His Mighty Men?
(awesome MP3, Dr. Hyles)
Why People Come Back To Church
(MP3, Dr. Phil Kidd; an awesome sermon on loving everybody; people are desperate to be loved!)
Imperfect People In Heaven
(awesome MP3, Dr. Hyles)
† † †
Crucify Him!
"We are too busy to pray, and so we are too busy to have power. We have a great deal of activity, but we accomplish little; many services but few conversions; much machinery but few results." —Pastor R.A. Torrey (1856-1928)
Soul-Winning
(Pastor Steven Anderson)
SOULWINNING!
(Pastor Danny Castle)
Beware Of Lordship Salvation
(by Pastor Marc Monte)
---
"You're either a slave tonight to the law of the Spirit of life in Jesus Christ, or you're a slave to the law of sin and death." —Dr. Jack Hyles, a quote from the MP3 sermon, "Turning The Grace Of God Into Lasciviousness."
Revelation 2:10, "Fear none of those things which thou shalt suffer: behold, the devil shall cast some of you into prison, that ye may be tried; and ye shall have tribulation ten days: be thou faithful unto death, and I will give thee a crown of life."
What Did Pastor Charles Spurgeon Believe About Repentance?
(God saves sinners AS IS!!!)

I AM A VOICE!
(one of the greatest MP3 sermons a Christian can ever hear, by Brother Hyles)

How Permanent Is Your Salvation?
(MP3, Dr. Hank Lindstrom)
---
Isaiah 13:11, "And I will punish the world for their evil, and the wicked for their iniquity; and I will cause the arrogancy of the proud to cease, and will lay low the haughtiness of the terrible."