WAKE UP America!!!
Though some people believe the 9-11 terrorist act was God's judgment upon America, I think not. Is God judging you if you leave your bicycle unattended and someone steals it? No, you were foolish to leave your bike vulnerable. Likewise, we have become complacent in America. We must defend our God-given freedoms with integrity and honor. God gave us freedom, we must keep it! God has blessed America!!! But for how long? As Christians, we need to know what is going on in our nation and world. We all need to Wake Up!!!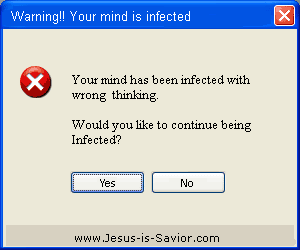 "Evil triumphs when good men do nothing." - Thomas Jefferson
"Men often stumble on the Truth, but usually dust themselves off & hurry away..." - Winston Churchill (1874-1965)
Which god Will Bless America? (the new Ecumenism)

911? (someone's got a lot of explaining to do!)

911, Hundreds of Unanswered Questions (why won't the government give us the answers?)

What About WTC 7 Building? (Most people don't know about the THIRD building that crumbled just one block north of the trade towers hours later. No planes hit it and there were only a few small fires, so why did WTC 7 crumble wholly to the ground exactly as an imploded building would?)

Pawns in the Game: The Events Leading up to World War II (by William Guy Carr)

World War One and the Illuminati (Winston Churchill was a Druid Witch!)

Pawns in the Game (Read the entire .PDF book online free)

The Northwood Documents (In 1962 our government planned to deliberately shoot down a civilian airliner.)

America Needs VOICES! (Our country is going to hell in a wheel-barrow, let's defend it!!!)

Bush's War at Home: A Creeping Coup D'état (Our government has been hijacked by the globalist elite.)

The Best Democracy Money Can Buy by Greg Palast (This book reveals just how diabolical the Bush Family really is! Read how the 2000 Presidential election was stolen, mass murder, theft of billions, pollution, etc. The truth about corporate cons, globalization, and high-finance fraudsters! BUSH IS NO CHRISTIAN!)

Project Megiddo (FBI report vilifies all Bible believers, home schoolers, 2nd Amendment rights advocates, and freedom-loving Americans as domestic terrorists). Read the complete "Megiddo Report"

The United States is in Deep Doodoo! (hardly anything is made in America anymore, debt is sky high)

Quotes by Movers and Shakers to Make Us Think! | In Your Face! (David Rockefeller: no friend to America!)

Why Lawyers are the Scum of the Earth! (The most dangerous sharks aren't in the ocean!)

The United States has Been in a State of Declared National Emergency Since 1933! (These proclamations give force to more than 470 provisions of Federal law. Read Senate Report 93-549.

Evils of the U.S. Invasion of Iraq (warning: gruesome photos)
Sacrificing America's Youth for the Communist New World Order! (Stealing Iraqi Oil)
Depleted Uranium (warning: gruesome photos) | U.S. Government Pays for "Piss Christ" Art
The Truth About Depleted Uranium (As of May 2002, the U.S. Government has awarded permanent disability for combat injuries to 159,238 soldiers from Gulf War 1. In a January 7, 2003 article, Toxic Threat for Troops in New Gulf Way, Robert McMahon of Soldiers for the Truth said: "A 100 hour ground campaign that saw 148 Americans KIA and 467 wounded in Gulf War 1 produced 159,238 veterans receiving a medical disability payment monthly.)
Every Generation Must Rediscover the Truth! (societies' blinded fools)

The Writings of Texas Congressman Ron Paul (America is in big trouble! Read, The Unpatriot Act)

Government Internment Camps (Federal concentration camps for Americans!

From The Wilderness (FTW) Publications (If you dare learn the truth!) FTW - Index

The United Nations | Evils of the Iraqi Invasion | DU (Depleted Uranium)
Operation Garden Plot (gulags for Americans?) More Garden Plot (It could happen folks!)
Our Bill of Rights | Don't Give Up Your Firearms
USA PATRIOT Act (UN-Patriot Act now permanent) | John Todd (the Illuminati & Witchcraft)


---
Forget everything you ever learned about history and read this book, starting with chapter 16.
---
"Restriction of free thought and free speech is the most dangerous of all subversions. It is the one un-American act that could most easily defeat us." —Supreme Court Justice William O. Douglas, "The One Un-American Act." Nieman Reports, vol. 7, no. 1 (Jan. 1953): p. 20.
---
People listen to those who continually cry, as they did in Spain, "Communism can never cause a revolution here." They listen to those who give them a sense of false security. The majority of citizens are like children, who hide their heads under the blankets when they fear danger. It should be remembered that pulling the bedclothes over one's head never saved a person from an assassin, a rapist, or an exploding bomb. (SOURCE: PAWNS IN THE GAME, page 128, by William Guy Carr, 1958).
---
CONGRESS SHALL MAKE NO LAW RESPECTING AN ESTABLISHMENT OF RELIGION, OR PROHIBITING THE FREE EXERCISE THEREOF; OR ABRIDGING THE FREEDOM OF SPEECH, OR OF THE PRESS; OR THE RIGHT OF THE PEOPLE PEACEABLY TO ASSEMBLE, AND TO PETITION THE GOVERNMENT FOR A REDRESS OF GRIEVANCES.
-The Bill of Rights to the U.S. Constitution was ratified on December 15, 1791
---
All that is necessary for evil to succeed is for good men to do nothing.
"Men often stumble on the Truth, but usually dust themselves off & hurry away..." -Winston Churchill
---
"The Federal Reserve is unconstitutional, pure and simple. The only Constitutional money is gold and silver, not notes redeemable in them. Not fed funny money." —Congressman Ron Paul

---
ACLJ (Christian equivalent of the ACLU)
---
"As an honest Bible preacher, obeying the plain commands of God, I must speak out against corruption and immorality. Waste, corruption, the taking of men's freedom and the seizing of men's property, these sins every honest preacher must condemn and every honest Christian must disavow.

SOURCE: Dr. Rice... Here Are More Questions, by John R. Rice, pg. 249, Sword Of The Lord Publishers (1973)
---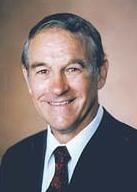 "War, and the threat of war, are big government's best friend," he wrote only recently. "Liberals support big government social programs, and conservatives support big government war policies, thus satisfying two major special interest groups. And when push comes to shove, the two groups cooperate and support big government across the board — always at the expense of personal liberty. Both sides pay lip service to freedom, but neither stands against the welfare-warfare state and its promises of unlimited entitlements and endless war."
—Congressman Ron Paul
Socialism needs two legs on which to stand; a right and a left. While appearing to be in complete opposition to one another, they both march in the same direction.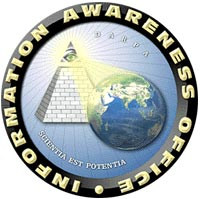 "For this people's heart is waxed gross, and their ears are dull of hearing, and their eyes they have closed; lest at any time they should see with their eyes, and hear with their ears, and should understand with their heart, and should be converted, and I should heal them."
—Matthew 13:15

Wake-up America! You need to listen to Alex Jones!



"Who will rise up for me against the evildoers? or who will stand up for me against the workers of iniquity?"
(Psalm 94:16)
"Dirty Money" - Foundation of U.S. Growth and Empire (money laundering by U.S. banks!)

FDA Burns Alternative Health Books (The American Medical Association and friends in the drug industry have relied upon their allies in the Food and Drug Administration to aggressively assault the advocates of natural treatment methods. They want to cut, burn and poison you for all the money they're going to make, while natural remedies are burned and hidden from the public).

FDA Destroys Books (a warning from the Aspartame Consumer Safety Network)

Baby Parts for Sale! | Abortion Kills By Torture (Learn the horrifying truth!)

Man gets Nine Months in Prison for Killing Eagle (but you can legally kill your child through an abortion)

Partial Birth Abortion Scam | American War Dead (shocking!)

DCFS Monsters! (The government thinks they own your children, and that they can play Russian-roulette with your children! Read what happened to us, because it can happen to you!)

US Vaccinations - Deceptions and Tragedy (Children are dying and being given diseases!) Part 2

Vaccinations Killing Children! (Why are American infants and schoolchildren being forced to submit to hepatitis B vaccinations even though the French Health Ministry has suspended them in schools because of evidence they can cause neurological disorders or multiple sclerosis? (New York Times, Oct. 3, 1998)

Vaccine Safety (In just 7 years by August 31, 1997, the U.S. government spent more than $802 million compensating moms and dads for brain injuries and deaths inflicted on their children by mandated vaccines).

Ritalin can cause death (don't let schools bully you into using it)

Dumbing Down Our Kids (an excerpt from the book, "Dumbing Down Our Kids")
The Declaration of Independence (1776) | The United States Constitution (1787)
Biographies of the Founding Fathers (the 55 delegates to the Constitutional Convention)
Amendments to the Constitution | The Bill of Rights (the first 10 amendments - 1791)
Money Down The Drain (government's wasteful spending)
Slaves in America? (the theft of our country)
The Pork Page (your tax dollars going down the drain)
The Disappearing Dollar (Congressman Ron Paul)
The United States is in Deep Doodoo! (hardly anything is made in America anymore, debt is sky high)
The Bankruptcy of the United States! (It's coming, the financial collapse of the richest nation on earth!)
"When all government, domestic and foreign, in little as in great things, shall be drawn to Washington as the center of all power, it will ... become as venal and oppressive as the government from which we separated." —Thomas Jefferson

---
"Men often stumble on the Truth, but usually dust themselves off & hurry away..."
— Winston Churchill (1874-1965)
Liberty means responsibility.That is why most men dread it.