Hateful Homophobes?

by David J. Stewart

America is in trouble with God. We have sinned against God as a nation, by allowing homosexuality to flourish in society. Homosexuality, which was once viewed as contemptible and disgusting, is increasingly being viewed as "an alternative lifestyle." No, Biblically it is a wicked sin.

New York's City Council Speaker, Christine Quinn, said (as quoted by the Associated Press in the article to the right)... "A few hateful homophobes will not set us back."

Hateful homophobes? You mean Christ-honoring Christians like Michael Marcavage? Homosexuality is a horrible sin, and something to be greatly ashamed about. As born-again Christians, we are commanded to refute (Greek, "elencho," to EXPOSE—Eph. 5:11) all works of darkness. Homosexuality is a Satanic work of darkness, a menace to society.

In these apostate days in which we live, evil men and women are working relentlessly to legalize homosexual marriage, and to homosexualism America's children. I've been required to work with several homosexuals in my lifetime at various secular jobs. They all had several things in common:

Total resentment for the Word of God
A hateful spirit towards Bible-believing Christians
A violent temper
Total lack of moral guidance (anything goes)
Very opinionated and outspoken

I'm not saying this is true of every homosexual; but, it is true of the one's I have worked around. My personal observations are confirmed by statistical reports that link homosexuality, violence, and child abuse.

I'm not trying to be unkind to homosexuals; but the statistical evidence against them is extremely disturbing. There are many reasons, apart from the Bible, why homosexuality is horribly wrong. For one thing, every child needs a mom and a dad.

I feel sorry for the two little girls in the photo to the right. They are growing up with "two mommies"; but, without a father at home. Every child NEEDS both parents (a mother and a father) to properly identify their own sexuality. It is crazy for anyone to even suggest that two women, or two men, can properly raise a child. It cannot be done.

They may provide materially for the child's needs; but, nothing can replace a loving relationship between a mom and dad (a male and a female). Another reason why homosexuality is obviously wrong is because two women, or two men, cannot reproduce. This FACT alone reveals the utter nonsense of the claim that homosexuality is "natural." There is nothing natural about homosexuality. Nothing!

"For this cause God gave them up unto vile affections: for even their women did change the natural use into that which is against nature: And likewise also the men, leaving the natural use of the woman, burned in their lust one toward another; men with men working that which is unseemly, and receiving in themselves that recompence of their error which was meet." -Romans 1:26-27 (King James Bible)

Homosexuality is a sin! Don't make God angry by saying that it isn't! Homosexuality is perverted, sick, and immoral. Those who commit the abomination of homosexuality will bring the judgment of God upon themselves ...

"Who knowing the judgment of God, that they which commit such things are worthy of death, not only do the same, but have pleasure in them that do them." -Romans 1:32 (King James Bible)

The theme of New York's Lesbian, Gay, Bisexual and Transgender Pride March was "The Fight For Love and Life." What a misnomer! What a lie! They are not fighting for love or life, they are fighting in rebellion against God. A married man may fall in love with another woman; but he has no Biblical right to commit adultery. Even if two women were to fall in love with each other, and desire intimate relations--the Word of God condemns homosexuality.

If a person sincerely believes that they were born genetically "gay," then the Bible calls them to a life of celibacy, because homosexuality is an abominable sin unto God. No person is born homosexual; but we are all born with a sin-nature. No man is born a thief, or a murderer, or a liar, or a homosexual—these are all sins that mankind has the capacity to commit; but, it is because of his sin-nature, not because he was hopelessly born that way.

Everyone is tempted to commit certain sins at various times; but, God has given us laws (commandments) to live by. Just because a man has a desire to steal something, doesn't make it acceptable for him to do so. Just because a woman wants to commit adultery with the neighbor next door, doesn't give her a Biblical right to do so. And just because someone has homosexual desires, doesn't make it Biblically acceptable. Homosexuality is a vile sin, referred to as "sodomy" in the Old Testament (named after the wicked city of Sodom—Jude 1:7).

It is not surprising that the heathen world is trying to condone homosexuality; but, we as Christ-honoring believers must take an uncompromising stand against this evil sin. Jesus taught love; but, He never taught compromise and acceptance of sin. We read in Hebrews 1:9 concerning Jesus... "Thou hast loved righteousness, and hated iniquity..." Jesus HATED INIQUITY. Jesus does love all sinners; but, He hates their sin equally.

It is evil that anyone would refer to a Bible-believing Christian as a "hateful homophobe." We are NOT hateful, we simply are proclaiming what the Word of God teaches. Even apart from the Bible, the frightening statistics are cause for concern. Such sicko organizations as NAMBLA are NEVER criticized by the homosexual community. This speaks volumes against homosexuality in itself. Birds of a feather flock together, and the heathen are uniting once again in rebellion against the Lord, just as they did at the Tower of Babel in the Old Testament.

We are not hateful Christians, we are obedient Christians, obeying Ephesians 5:11, "And have no fellowship with the unfruitful works of darkness, but rather reprove them." If you want to see who's hateful, watch this video. We are NOT homophobic Christians, we are legitimately concerned citizens who want to protect out children from these perverts. The entire world is now aware of the massive amount of child-molesting which has occurred in the Catholic Church within the past few decades; BUT, what many people don't realize (and the newsmedia won't tell you), is that over 50% of all priests are also HOMOSEXUALS!

Let me close by saying that NO child will ever have "two mommies" or "two daddies." A child can only have ONE mommy and ONE daddy. A child may have a homosexual mother living in sin with another homosexual woman; but, it's impossible for a child to have two mommies.

END
---
God created Adam and Eve, NOT Adam and Steve!
---
The Bible Calls Homosexuality Abuse of One's Self

The Bible warns us in 1st Corinthians 6:9-10... "Know ye not that the unrighteous shall not inherit the kingdom of God? Be not deceived: neither fornicators, nor idolaters, nor adulterers, nor effeminate, nor abusers of themselves with mankind, Nor thieves, nor covetous, nor drunkards, nor revilers, nor extortioners, shall inherit the kingdom of God." The word "abusers" is the Greek, arsenokoites, and literally means, "Abuser of (one's) self with mankind; one who lies with a male as with a female, sodomite, homosexual" (ENHANCED STRONG'S LEXICON). The Word of God overwhelmingly CONDEMNS homosexuality!

This is obvious if one desires to see the TRUTH! In lieu of the AIDS epidemic, and all the horrible diseases and health conditions associated with homosexuality, it's no wonder that God chose to use the word ABUSE. Homosexuality is self-abuse of one's body. The word "effeminate" also refers to homosexuality, specifically to a male who prostitutes his body to other men. This includes transvestites and cross-dressers.
---

"Who being past feeling have given themselves over unto lasciviousness, to work all uncleanness with greediness." —Ephesians 4:19

What HAPPENS in Vegas, is RECORDED in Heaven!!!
"Ye have wearied the LORD with your words. Yet ye say, Wherein have we wearied him? When ye say, Every one that doeth evil is good in the sight of the LORD..." —Malachi 2:17
Homosexuality is a sin! Don't upset God by saying it's not!



That's just sick! Have they no shame at GLSEN? Can you imagine, trying to teach Ronald that it's ok to stick something in Timmy's backside? ...or that it's ok for a boy to become a girl? What has American society deteriorated to? It is tragic. Any honest child knows that God created Adam and Eve; not Adam and Steve. GLSEN are a bunch of sickos!
---

God is Angry!

"...God is angry with the wicked every day." —Psalm 7:11
Homosexuality is NOT a Right

God pronounced the death penalty upon homosexuals in Leviticus 20:13, so don't you tell me that anyone has "a right" to commit homosexuality. The Bible condemns homosexuality with capital punishment. Could anything be more offensive than a sin which carries the death penalty? I think not. God hates the sin of homosexuality, just as God hates all sins. Men are wicked by nature and naturally define all matters of right and wrong by their own frail human standards. Without the Law of God as the highest moral standard, men become their own gods (which is exactly why Eve ate of the forbidden fruit, that is, because Satan lied to her and said she and Adam would become "as gods" knowing right from wrong). Humanity has been choosing for themselves what is right and wrong ever since, and it has led to destruction every time.
God has given to mankind a freewill to make our own decisions, but no one has "a right" to be immoral. The conflict arises between the Word of God verse the desire of man. When men exalt themselves in the place of God, choosing what is right or wrong without regard for the holy Scriptures, then they are doing the same thing as Lucifer did.
Isaiah 14:13-15, "For thou hast said in thine heart, I will ascend into heaven, I will exalt my throne above the stars of God: I will sit also upon the mount of the congregation, in the sides of the north. I will ascend above the heights of the clouds; I will be like the most High. Yet thou shalt be brought down to hell, to the sides of the pit."
Satan sinfully exalted himself in an attempt to be equal with God. When the Supreme Court sinfully ruled to legalize the murdering of precious human life in 1973 (Roe vs. Wade), they put themselves in the place of God. When scientists produced human-animal hybrids in 2011, they put themselves in the place of God. When the state of New Work legalized same-sex marriages in 2011, they put themselves in the place of God. Mankind needs to stop playing God, and instead start obeying God. God gives men the freedom to choose, but not permission to choose to sin.
In man's system, as each succeeding generation becomes more evil, so does the moral standards by which their courts judge men and by which major political decisions are made. Ultimately, such a decadent system (without God's higher moral standard to guide them) can only spiral into destruction. Proof of what I say is in the ever increasing moral demise, political corruption, and economic turmoil destroying America today. Was the Bible and prayer really all that bad?
---
The only "gay" marriage is between a man and a woman!
---
"And ye will not come to me, that ye might have life" (John 5:40)
Notice that Jesus said "ye will not come," not ye cannot come.
Jesus came to SAVE SINNERS! | They "Knew Not Until the Flood Came"
---
Ephesians 4:15, "...speaking the truth in love..."
---
Why does the "mainstream press" condemn the Catholic Church for allowing predatory homosexuals to destroy the lives of boys, while simultaneously condemning the Boy Scouts of America for not allowing precisely the same thing in their organization? -SOURCE
---

God is Angry!

"...God is angry with the wicked every day." —Psalm 7:11

(All people!) (Audio sermon by Pastor Jeff Owens) | Hope for Homosexuals San Fransicko!

Homosexuality and Child Sexual Abuse

Socrates was a Pederast Homosexual

The Gay, Lesbian, and Straight Education Network (GLSEN) EXPOSED!

4-year old killed for refusing to call his mother's lesbian lover "daddy"

MILITANT MOB OF HOMOSEXUALS TARGET REPENT AMERICA

Homosexuality and Same Sex Marriage

George Michael Urges Gays to Take Religion Seriously

Swedish Pastor Sentenced to Prison for Preaching Against Sodomy

PHILLIES LOSE; REPENT AMERICA WINS

Homosexuality is Against Nature's Order

PERVERT ALERT! - Pedophile Priests and the Boy Scouts

Homosexuality a Factor in Sex Abuse by Catholic Priests

Homosexuals and the Pedophile Connection

The Homosexualization of America

Homosexuality and Child Molesting

Pedophile Priests (homosexuals)

George Bush Cheers Gay Church!

High Court to Give 'Gays' Their Own 'Roe'?

Homosexual Agenda in Our Public Schools

The Homosexual Lifestyle is No White Picket Fence

Education secretary blasts PBS for cartoon with gay characters

Teachings of the Bible on sexual life, its glories, problems and deliverance

George Bush Cheers Gay Church!

High Court to Give 'Gays' Their Own 'Roe'?

(Homosexuality is VERY ABNORMAL!)
While homosexuals claim they make up 10% of the population, the reality is closer to 1-2%
(Provides a brief history of the homosexual movement in the U.S. and its roots in Marxist ideology. This paper describes how homosexuals terrorized the psychiatric community and have created a marketing strategy to vilify their opponents.)
GLSEN Fistgate Scandal at Tufts Detailed By Massachusetts News: http://www.massnews.com/past_issues/2000/Schools/fistarc.htm
Parents Rights Coalition Exposes GLSEN's Radical Agenda: http://www.parentsrightscoalition.org/Fistgate.htm
The GLSEN Files-SteveKaneShow.com: http://www.stevekaneshow.com/glsen.htm
Queering The Schools: http://www.city-journal.org/html/13_2_queering_the_schools.html
National Association For Research And Therapy Of Homosexuality: Activism In The Schools: http://www.narth.com/menus/schools.html
Crafting Bi/Homosexual Children: http://www.regent.edu/acad/schlaw/academics/lawreview/articles/14_2Reisman.PDF
Child Molestation And The Homosexual Movement: http://www.regent.edu/acad/schlaw/academics/lawreview/articles/14_2baldwin.PDF
Homosexuality Behavior & Pedophilia: http://us2000.org/cfmc/Pedophilia.pdf
How To Keep Gay Straight Alliance Clubs Out Of Your Public School: http://www.newswithviews.com/Linda/harvey1.htm
Critical Analysis Of GLSEN's Same-Sex Marriage Curriculum For Teens: http://www.drthrockmorton.com/samesexcur.pdf

Please put these banners on your webpage!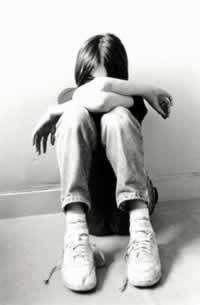 Do Something About the Homosexual Movement and Pedophilia!
---
There is a way out!

If you really love someone, you'll tell them the truth.

---

"Ye that love the LORD, hate evil..." —Psalm 97:10

---
Ye Must Be Born Again! | You Need HIS Righteousness!