Herbert W. Armstrong—False Prophet!
By David J. Stewart | June 2018
1st Timothy 4:1, "Now the Spirit speaketh expressly, that in the latter times some shall depart from the faith, giving heed to seducing spirits, and doctrines of devils."

Herbert W. Armstrong (1892–1986) founded the Radio Church of God, renamed Worldwide Church of God in 1968. He started Ambassador College (later Ambassador University) in 1947. Mr. Armstrong was not a true born-again Christ. He taught works salvation and is today burning in Hell. He was an early pioneer of radio and televangelism, preaching over the radio what he claimed was the comprehensive combination of doctrines of the entire Bible, in the light of the New Covenant scriptures, which he maintained came directly from the Bible. Of course, Armstrong was a liar and false prophet!!!

Herbert Armstrong believed that repentance, faith and the indwelling of God's Holy Spirit enables true and full obedience to God's law, but stressed that keeping God's law (and repentance upon having sinned) is a requirement for salvation.

SOURCE: Herbert W. Armstrong; 'Did You Mean Salvation?' (also, 'All About Water Baptism')

Cleary, Mr. Armstrong taught a works-based satanic plan of salvation, which is really a plan of damnation. The Word of God (which I consider to be the inspired King James Bible) teaches that salvation is the free gift of God, which can be obtained only by faith. Philippians 3:9, "And be found in him, not having mine own righteousness, which is of the law, but that which is through the faith of Christ, the righteousness which is of God by faith." There is not one verse in the entire Bible that tells us to "repent from sin" or to "turn from sin" to be saved. In sharp contrast, Acts 20:21 tells us to repent "toward God." Repentance is a change of mind toward God, agreeing with God's Word that we are a guilty sinner (Romans 3:19); thus, we place our trust in the Good News of Jesus Christ, Who was crucified on the cross for our sins, buried and bodily risen the third day.

Mr. Armstrong also denied the existence of eternal punishment in the Lake of Fire, as do Jehovah's Witnesses and Seventh-Day Adventists, both satanic cults.

THE END
---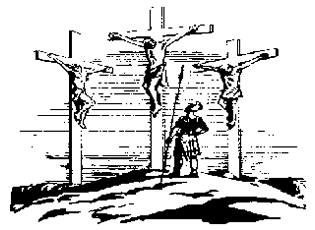 How Permanent Is Your Salvation?
(an excellent MP3 sermon by Pastor Hank Lindstrom, 1940-2008)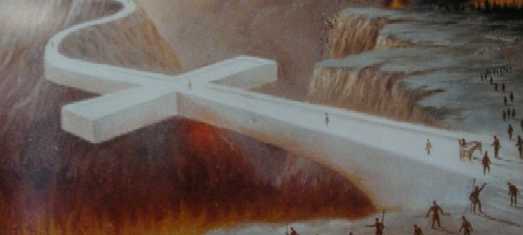 Mark 1:15: "...repent ye, and believe the gospel."
"The mark of the child of God is that he loves everybody!"
(a quote from Pastor Jack Hyles' classic MP3 sermon, "FORGIVENESS")
---
Ye Must Be Born Again! | You Need HIS Righteousness!