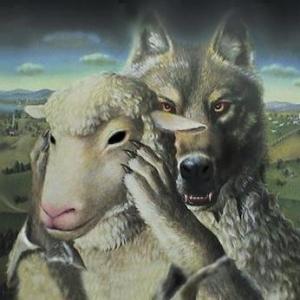 I have nothing personal against Mr. Pettit. I heard him speak at the Harvest Baptist Church on Guam in 2014. I cried as he spoke on the topic of "Wisdom." Like many Christians, I have made some unwise decisions throughout my life. I am not writing this article to attack Dr. Pettit, God forbid. I am very concerned about the Calvinist theology that he is preaching to thousands of students at Bob Jones University, who are tomorrow's church leaders. We are in trouble with the Lord folks, for letting wolves creep into our churches and Bible colleges unawares. I am certain that many of the faculty and students at BJU in 2015 were very disturbed and uneasy, as Dr. Pettit made the following heretical statements, teaching a works-based false gospel.
The sermon preached in Chapel on January 26, 2015 is titled: "What Does it Mean To Run The Race?" (MP3, 'The Daily Platform,' Dr. Steve Pettit). Evangelist Steve Pettit is the new president of Bob Jones University (since 2014). Pettit heretically teaches that "THE RACE" we run as Christians is necessary for salvation. That is exactly what Seventh-Day Adventist false prophetess' Ellen G. White (1827-1915) taught! Steve Pettit teaches:
"'The race' is a description of the whole of the Christian life of faith." —Dr. Steve Pettit ("What Does It Mean To Run 'The Race'?" - 4:26)
That is some dangerous talk when you include the next quote from Dr. Pettit, in which he teaches over 2,600 BJU students that the "AWARD" for running 'The Race' is "Heaven itself"!!!
"We run the race, we cross the finish line, and so what's the prize? What is the award? Well, there are different viewpoints. Some would have the viewpoint that the awards are crowns in Heaven. But as I read the book of Hebrews and see the whole gist of the book and the flow of the book, I don't believe its referring to crowns in Heaven. I think it is referring to Heaven itself." [emphasis added] —Dr. Steve Pettit ("What Does It Mean To Run 'The Race'?" - 22:57)
Heaven itself? Oh my! What saith the Scripture? 1st Corinthians 9:24-25, "Know ye not that they which run in a race run all, but one receiveth the prize? So run, that ye may obtain. And every man that striveth for the mastery is temperate in all things. Now they do it to obtain a corruptible crown; but we an incorruptible." As you just read, the "award" will be an "INCORRUPTIBLE CROWN"; but Steve Pettit says it will be HEAVEN ITSELF!!!

Salvation Is Not An Award, It Is A Free Gift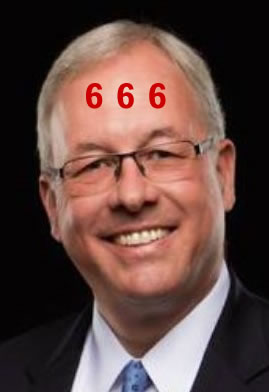 Mr. Pettit is literally saying that the AWARD for running 'The Race' is salvation!!! Folks, eternal life is not an "AWARD," it is a free gift! Are you getting this? What a demonic heretic!!! Salvation is a "free gift" (Romans 5:15), which does NOT require living a faithful life to secure!!! Steve Pettit is a reprobate in the pulpit, an unsaved heretic, a theological liar!!! He falsely says:
"So not only does it have a start, but 'The Race' has to be run! It starts with faith, but it continues with faithfulness. You start the race with the purpose of finishing the race. Nobody starts the race, so that they can quit half-way through. When you start in faith, you need to run and finish in faith. However, let me also remind you, that this race is HARD. Is a race not hard? Is it not difficult to get out and run?" —Dr. Steve Pettit ("What Does It Mean To Run 'The Race'?" - 6:34)
Let me ask you a very important question dear reader—If I give you a gift, what does that mean? Here is what it means:
A gift will cost you NOTHING, because it cost me. I paid for it. Jesus paid for the gift of eternal life!
Receiving the gift does not obligate you in any way to do anything, or else it cannot be a gift. The dictionary defines "gift" as: "Something acquired without compensation." Eternal life is a "free gift" (Romans 5:15, 18).
I cannot take it away from you, otherwise it wasn't truly a gift, or else I am a thief for taking it back.
If it is an "award," then it cannot also be a "gift"! The dictionary definition of "award" is: "Something given for victory or superiority in a contest or competition." Folks, getting saved is a free gift, not a race or competition!
It is not "HARD" to receive a gift. Steve Pettit says running the race is "HARD," and he says you must run the race to get the "award" of Heaven. What a con man in the pulpit! Getting saved is easy, not an award; it is a free gift!
Dear friend, if you will simply always keep in mind that eternal life is a "free gift," it will steer you clear of mountains of heresy!!! Steve Pettit is a deadly false prophet, who corrupts the simplicity that is in Christ (2nd Corinthians 11:3-4). Romans 5:18, "Therefore as by the offence of one judgment came upon all men to condemnation; even so by the righteousness of one the free gift came upon all men unto justification of life."

Ellen G. White and Steve Pettit Agree On Salvation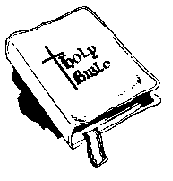 Dr. Pettit is a corrupt false prophet, who requires works for salvation. In the following quote from Miss Ellen G. White's book, "Steps To Christ," she teaches Lordship Salvation (which is a works-based false plan of salvation). She is essentially teaching the EXACT SAME heresy as Steve Pettit...
"That so-called faith in Christ which professes to release men from the obligation of obedience to God, is not faith, but presumption. 'By grace are ye saved through faith.' But 'faith, if it hath not works, is dead.'" —Miss Ellen G. White, 'Steps To Christ,' page 61
As you just read, Miss White says you cannot merely get saved by faith, you have to live a lifetime of faithfulness! Steve Pettit agrees with her! He states:
"You can't just speak about getting saved, and you accepted Christ, and then that's it! There is a justification; There is a sanctification; There's ultimately a glorification, and though there are three parts, they are all part of the whole, and you cannot separate them. In order for you to qualify for the award, you have to get into the race, you have to stay in the race, and you have to finish the race. If you want to win, you have to run to the end; and winning in the Christian life is everything, because if you lose—if you don't finish—you lose everything—you lose your SOUL. And so, the Christian race is the life of faith that begins, is run, and is finished when we cross over into Heaven!" —Dr. Steve Pettit ("What Does It Mean To Run 'The Race'?" - 11:34)
Do you see how they agree? They both teach that you can't just get born-again and that's it. They both say more is required, that you are OBLIGATED to live a life of obedience to God. This is the Devil's lie of Lordship Salvation!!!
SDA legend Ellen G. White says true faith does not release men from the obligation of obedience to God; otherwise she says it is NOT faith. In other words, if you don't live the Christian life, and all the obligations it includes, you are not saved! She misinterprets James 2:17 to support her heresy that works are required to be saved. Steve Pettit and Ellen White are in doctrinal agreement. Folks, that is not regeneration! That is not the instantaneous new birth. Steve Petite has the same deadly mindset as John MacArthur. They view salvation as beginning with faith, but then it is a PROCESS that continues your whole life, and if you don't faithfully run that race, you don't get eternal life!!! I agree that salvation is more than being saved, in the sense that after we are salvaged (born-again), God begins to recycle us for a lifetime; however, eternal life itself is a free gift, which does not require faithfully living for Christ! The former is salvation (our POSITION in Christ), the latter is discipleship (our CONDITION in Christ).

Salvation And Discipleship Must Not Be Combined Or Confused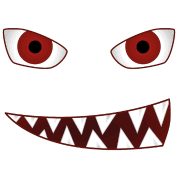 Pastor Jack Hyles (1926-2001) authored a helpful book called: "Salvation Is More Than Being Saved." Dr. Hyles likens salvation to being salvaged from a junk yard; but then that junk needs to be recycled to make it usable. Our salvation doesn't change us one bit. One of my favorite sermons by Pastor Jack Hyles is called, what else: "Your Salvation Did Not Change You A Bit" (MP3). We have been salvaged from the fires of Hell; but now we need to grow in God's grace, to be renewed in our mind to make us fit for God's purpose and use (Romans 12:1-2). The former is salvation, the latter is discipleship. Dr. Steve Pettit goes horribly astray by confusing discipleship with salvation! Dr. Hyles keeps them separate. By mixing the two Dr. Pettit has corrupted grace, he has perverted the Gospel of free grace. A truly born-again believer has the Biblical mindset that salvation is a one time new birth! Presenting our body as a living sacrifice is a second decision that every believer needs to make (Romans 12:1). Discipleship is optional for the believer; that is, it is not required to be saved!
It is the same as the physical birth. We should take care of our physical health. We should eat right, live right, and do right; but regardless of who, what, where, when, how or why, we cannot undo the physical birth. The exact same thing is true with the second birth. Once you come to God as a needy sinner, and receive Jesus Christ as your personal Savior—believing the 'Good News' that Christ died on the cross for your sins, was buried, and physically resurrected three days later—you are immediately, irrevocably and forever born-again. You SHOULD obey God and live the Christian life; but regardless of who, what, where, when, how or why, you cannot undo the new birth in Christ Jesus! If you choose to live in sin, you cannot undo the second birth. You have already been born anew from above, by a supernatural miracle of God in response to your faith (John 1:12-13; 1st Peter 1:18-19). I am leery of all this garbage Calvinism in Bible colleges and churches today, that says if you don't faithfully run and finish 'The Race' (The Christian Life), you won't go to Heaven! That is the Satanic garbage theology that Steve Petit is dishing out to the thousands of students at Bob Jones College!! They are victims of junk theology!!!
Pastor Jack Hyles (1926-2001) rightly teaches:
"Yes, Jesus is Lord. He is Lord of the universe, and, of course, we believe that He is Lord. However, to believe that in order to be saved one must make Him the Lord of his life is just another form of salvation by works." —Pastor Jack Hyles, "Lordship Salvation - An Enemy of Soulwinning"
Dr. Steve Pettit is your typical false prophet. He will defend himself by saying that he believes in salvation by grace alone, through faith alone, in Christ alone; but then he says that pursuing a life of holiness and living the Christian life is the evidence that you are really saved. Dr. Pettit teaches that you must surrender everything to Christ to be saved! It's a forked-tongue false gospel of partial faith in Christ plus works!!! He rearloads the Gospel, perverting grace! Steve Pettit effectively defines faith as running 'The Race,' since he links going to Heaven as being the AWARD for faithfully running 'The Race.' Again, getting saved is not an award, it is a free gift.