Lordship Salvation Is God Damned;
Free Grace Is The Bible Truth
They are NOT the same plan of salvation!!!
by David J. Stewart | May 2021
I didn't start this fight, Pastor Marty Herron did, but I will finish it until Jesus takes me home to Heaven. The Harvest Baptist Church on Guam and Bob Jones University are a damned cult. I mean literally DAMNED. Galatians 1:8, "But though we, or an angel from heaven, preach any other gospel unto you than that which we have preached unto you, let him be accursed." One of my favorite preachers, Pastor Curtis Hutson (1934-1995), taught a free grace Gospel. Dr. Hutson taught what the King James Bible teaches, that a person CAN continue living in willful sin and still be saved. Eternal life is a free gift. Nothing is required in exchange.

In very sharp contrast, Marty Herron, Steve Pettit and John MacArthur all preach that your faith is invalid if you haven't turned away from a lifestyle of sin (which they errantly understand to mean "repent"). This is NOT the same plan of salvation as free grace, not even close. Yet fools like Dr. Kevin Bauder teach they both fall within the realm of orthodox theology. NO THEY DON'T! Pastor Jack Hyles didn't think so! Pastor Curtis Hutson didn't think so! Please listen to Dr. Hutson preach this classic sermon called: 'Things That Are Different Are Not The Same.' I don't think that Lordship Salvation is THE SAME as a free grace Gospel! The Apostle Paul didn't think so! Who are you going to believe? You must choose sides or be damned. The enemies of free grace are; namely, John MacArthur, Gary Walton, Steve Pettit, Marty Herron, Sam Horn, Charles Phelps—all damnable false prophets who preach the Devil's lie of Lordship Salvation. 1st Kings 18:21, "And Elijah came unto all the people, and said, How long halt ye between two opinions? if the LORD be God, follow him: but if Baal, then follow him. And the people answered him not a word." The people of Harvest Baptist Church on Guam have blood on their hands (Galatians 3:1-3; 5:4). They must choose sides or continue to bring the wrath of God upon themselves (Galatians 6:7).

I have done no evil except to tell THE TRUTH (as a genuine true friend does) at the Harvest Baptist Church on Guam, for which I have been rejected, hated, despised, ostracized and ignored for 7 years since 2014. I will NEVER shut up! They wanted to straddle the fence, refusing to takes sides between God and Baal, preferring to remain neutral in the work of God. The Lord sent me as an act of mercy upon their Bob Jones cult and Harvest Baptist Church cult, but they have killed the prophet! Matthew 23:31, "Wherefore ye be witnesses unto yourselves, that ye are the children of them which killed the prophets." It was also the self-righteous religious crowd that resisted the preaching of Jesus, Peter and Paul, even counting Paul (a faithful truth-teller like me) as their enemy for telling THE TRUTH. Galatians 4:16, "Am I therefore become your enemy, because I tell you the truth?"
"The true Gospel always points you to Christ; a false gospel always points to you." —Pastor Dennis Rokser
These imposters of the faith, which Dr. Bob Jones Sr. (1883-1968) rightly called infidels, have crept into our Bible colleges and churches, tares among the wheat, bringing in their damnable heresies with them. There is absolutely no compatibility between the Devil's Lordship Salvation (repackaged Calvinism), and the free grace Gospel proclaimed in the inspired King James Bible!!! Gary Walton, Marty Herron, Sam Horn, Charles Phelps, Steve Pettit, John MacArthur, Bob Jones University, Unshackled, Moody Bible Institute and the Harvest Baptist Church on Guam have been inspired by demons! These ungodly infidels all preach that you cannot receive God's free gift of eternal life, unless you are first willing to turn away from your sinful behavior (which they insanely think means repentance).

Kindly said, these are unlearned and woefully ignorant fake men of God in the pulpit, who need to be marked and avoided like the deadly COVID-19 virus infection. Romans 16:17, "Now I beseech you, brethren, mark them which cause divisions and offences contrary to the doctrine which ye have learned; and avoid them." You have been warned dear reader, now you also have no excuses. We must all mark, reject, expose, condemn, avoid and express contempt for the heresy of Lordship Salvation and those false prophets who preach it!!! To say nothing is to become a part of the problem, and to bid Godspeed to evildoers and doctrines of devils. ...

"If you do not put a difference between justification wrought by the man Christ without and sanctification wrought by the Spirit of Christ within, you are not able to divide the Word aright; but contrariwise, you corrupt the Word of God, and cast stumbling blocks before the people." [emphasis added] —Pilgrim's Progress author and evangelist, John Bunyan (1628-1688)

Please read Pastor Curtis Hutson preach against, 'The Perversion Of The Gospel: Lordship Salvation.' I ask you along with the prophet Elijah: "How long halt ye between two opinions?" 1st Kings 18:21, "And Elijah came unto all the people, and said, How long halt ye between two opinions? if the LORD be God, follow him: but if Baal, then follow him. And the people answered him not a word." Sadly, that is the same deafening sound that we don't hear coming from Harvest Baptist Church on Guam. They are sinfully going along to get along with their cult headquarters at Bob Jones University, broadcasting BJU's Satanic corrupt chapel messages via KHMG 88.1 FM radio throughout Micronesia. This is the kind of crap that they are broadcasting!!!

Does anybody care anymore? I do care! I am not the enemy, misunderstood repentance is the enemy. I am not the enemy, the Devil's hundreds of English Bible perversions are the enemy. I am not the enemy, Lordship Salvation is the enemy. I am not the enemy, Marty Herron, Steve Pettit, Sam Horn, Gary Walton, John MacArthur, Charles Phelps, and other heretics like them who preach another gospel are the enemy. I am a truth-teller, your true friend dear reader. I am preaching THE TRUTH!!! I love you whoever you may be with God's unconditional love. ALL of the men I just mentioned get PAID very well (MOST of them extravagant 6-digit salaries), but I have never made nor accepted a single penny in all my 19 years of internet ministry. Who really loves you? Who really gives a damn? You know the answer. I do!!! I give Jesus all the praise and credit (John 15:5). Please help me fight the good faith of faith!!!
The Gift Of Eternal Life Is Wrapped In The Wonderful Package Of Jesus
END OF ARTICLE
"Faith is the only righteous thing that I can do!"
—Pastor Jack Hyles, a quote from the MP3 sermon titled: "God's Reversal Of Psalm 51"
1st Corinthians 16:24, "My love be with you all in Christ Jesus. Amen."
---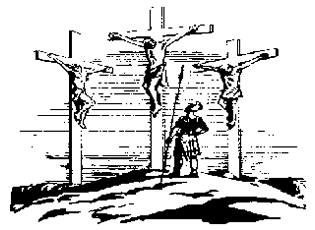 How Permanent Is Your Salvation?
(an excellent MP3 sermon by Pastor Hank Lindstrom, 1940-2008)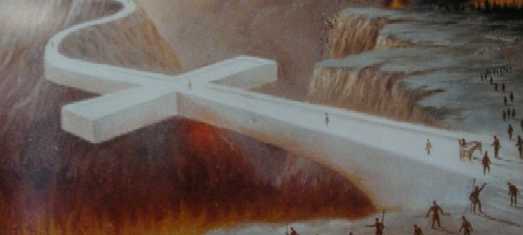 Mark 1:15, "...repent ye, and believe the gospel."
"The mark of the child of God is that he loves everybody!"
(a quote from Pastor Jack Hyles' classic MP3 sermon, "FORGIVENESS")
Mark 11:22, "And Jesus answering saith unto them, Have faith in God."
---
Ye Must Be Born Again! | You Need HIS Righteousness!