Please Let Me Know If You Find
Any Problems On My Ministry Websites
by David J. Stewart | October 2021
kingjamesbible77ATgmailDOTcom
Philippians 2:19-22, "But I trust in the Lord Jesus to send Timotheus shortly unto you, that I also may be of good comfort, when I know your state. For I have no man likeminded, who will naturally care for your state. For all seek their own, not the things which are Jesus Christ's. But ye know the proof of him, that, as a son with the father, he hath served with me in the gospel."
I need your help dear web visitor. I encourage all my web visitors to email me if you find any problems, dead links, inappropriate content, heresy or issues with my ministry websites. I won't waste your time. So if you bring a problem to my attention, I will give it top priority to fix the problem. Several years ago I decided to try to stop linking to other websites, simply because of the high occurrence of websites vanishing overnight.

Over the years I have archived several dozen other websites, knowing that one day they might disappear, and sure enough many of them did! For example: I saved Wally Beebe's 'Bus Ministry' website, and sure enough it vanished. I saved the 'Reformation Theology' website, and it also disappeared. Praise God! I also encourage you dear friend to use this free open source program to download complete websites to archive them, in case one day they are gone forever! My Jesus-is-Savior.com website requires about 20 GB of disk space to download.

But for the majority of my web visitors, all I am asking is that if you run across a dead link or see a problem, please just copy the link and email me the webpage so I can fix it. That would be very helpful. Lord willing, once I get settled in Pensacola and find a permanent housing, I plan to start updating all my website's content. It is a tedious task, but a joy to my soul to do the work to help reach others with THE TRUTH for Christ. I cannot do it all by myself, I need your eyes dear friend. If you can find dead links I WILL fix them! In so doing you become a part of my ministry labors.

What saith the Scripture? Mark 9:41, "For whosoever shall give you a cup of water to drink in my name, because ye belong to Christ, verily I say unto you, he shall not lose his reward." If you do something to help me, because I am serving Christ as His redeemed child, the Lord promises that He will reward you also! What a caring, ethical and wonderful Savior!!! God bless and THANK YOU!!!
The Gift Of Eternal Life Is Wrapped In The Wonderful Package Of Jesus
END OF ARTICLE
"Faith is the only righteous thing that I can do!"
—Pastor Jack Hyles, a quote from the MP3 sermon titled: "God's Reversal Of Psalm 51"
1st Corinthians 16:24, "My love be with you all in Christ Jesus. Amen."
---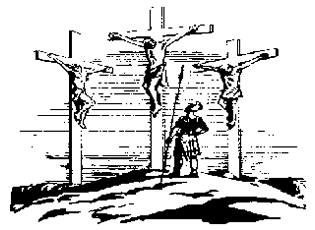 How Permanent Is Your Salvation?
(an excellent MP3 sermon by Pastor Hank Lindstrom, 1940-2008)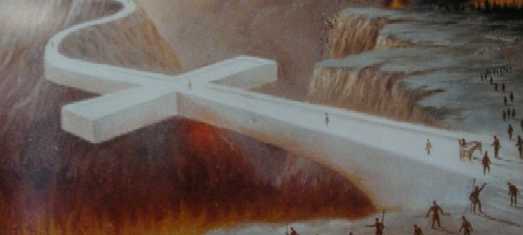 Mark 1:15, "...repent ye, and believe the gospel."
"The mark of the child of God is that he loves everybody!"
(a quote from Pastor Jack Hyles' classic MP3 sermon, "FORGIVENESS")
Mark 11:22, "And Jesus answering saith unto them, Have faith in God."
---
Ye Must Be Born Again! | You Need HIS Righteousness!