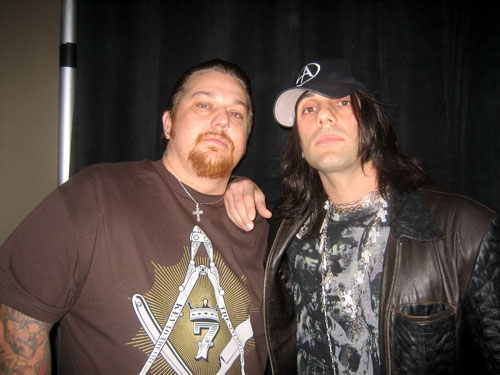 Above: Baba of Vintage Tattoo Parlor with Criss Angel of Mindfreak. Carefully notice the occult Freemasonry shirt which Baba is wearing.

Above: Clearly, Freemasonry, Tattoos, Criss Angel, and Satanism are inseparable. Notice the Satanic hand sign Baba is making. Birds-of-a-feather flock together.


Above: Criss Angel performing at the Aladdin Hotel Casino in Las Vegas. Carefully notice the Illuminati pyramid on the shirt Criss is wearing.