Incompetent Pastors Everywhere Today Don't
Care That The Gospel Is Being Corrupted
by David J. Stewart | December 2021
Revelation 3:2, "Be watchful, and strengthen the things which remain, that are ready to die: for I have not found thy works perfect before God." Revelation 3:15, "I know thy works, that thou art neither cold nor hot: I would thou wert cold or hot. Revelation 3:16, "So then because thou art lukewarm, and neither cold nor hot, I will spue thee out of my mouth."
Today's corrupt and incompetent pastors all have a false sense of pride. I am talking about corrupt pastors like Jeff Redlin and Tim Zacharias at Campus Church on the property of Pensacola Christian College (PCC). These ungodly men are complicit to the Calvinist heresy being preached at Bob Jones University (BJU) today. If you call them out for bidding Godspeed to false teachers, they'll hide behind the lame excuse that it is not their business what goes on at BJU. Yet, these wicked pastors bid Godspeed to BJU, supporting their corrupt churches, and allowing their young people to participatee in intercollegiate sports with Calvinists at BJU.

RIGHT DOCTRINE MATTERS! You cannot tell these fools anything, because of their arrogance! When I heard associate pastor Tim Zacharias teach at Campus Church, in July of 2021 at a Wednesday night Bible study, that "Repentance is a change of mind which results in a change of behavior," I complained to senior pastor Jeff Redlin (his boss). Sadly, Redlin 100% defended Zacharias, saying that he fully agrees with him. Those are corrupt men theologically! Repentance does not, never ever has, nor ever will, mean anything more than simply "a change of mind." Kindly said, Tim Zacharias needs to stop listening to religious men and start studying the inspired Holy Bible. Proud men refuse to admit when they are wrong! Pastors' Redlin and Zacharias are WRONG!!!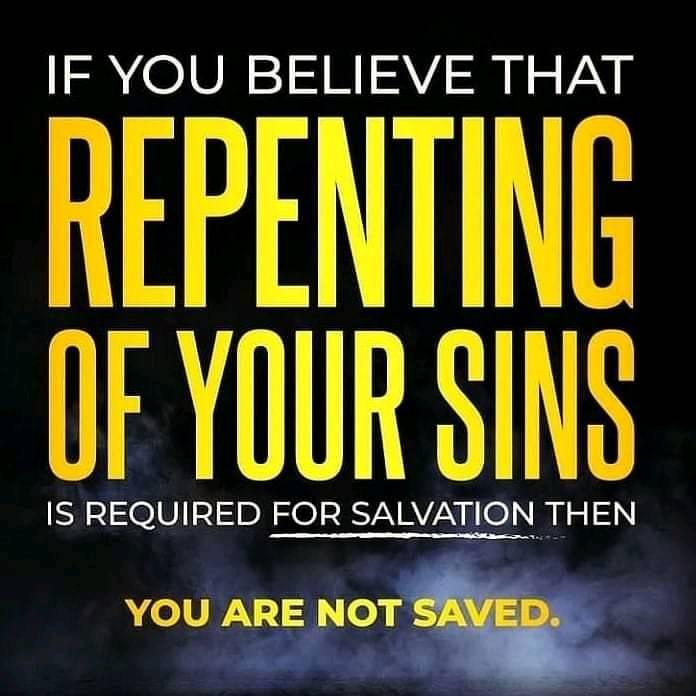 Repentance Does NOT Result In A Change Of Behavior
When I attended the shameful Harvest Baptist Church on Guam, Pastors' Marty Herron, Joe Hanson, Jared Baldwin and Gary Walton (and other infidels) were all preaching the Devil's lie of Lordship" salvation. They are religious fakes!!! Birds of a feather flock together. They rejected THE TRUTH that I handed to them personally on a silver platter (Hosea 4:6). They chose to continue preaching heresy and error, rather than heed THE TRUTH (Mark 7:7-13). For their incompetence they must give account to God almighty (Galatians 6:7), since they have led thousands of lost souls into the Lake of Fire with a counterfeit plan of salvation Galatians 1:6-9). Not one verse in the inspired King James Bible teaches to "turn away from your sin" to be saved. NO WHERE!!! Yet these wicked false prophets all require that you forsake sinful living if you want to go to Heaven. Tragically, they are not going to Heaven either!!! They are all adding keeping the law to grace.

Incompetent pastors everywhere today don't care that the Gospel of free grace is being corrupted. I just learned this week that wicked Pastor Paul Chappell is bidding Godspeed to Dr. John MacArthur, the devil on earth! No man is more responsible for keeping souls out of the Kingdom of God than John MacArthur!!! Dr. MacArthur complicates the Gospel, making it so difficult that he says children cannot be saved. So why does Paul Chappell buddy-buddy with this dangerous viper? Why does he treat MacArthur like a pet poodle instead of a deadly Rattlesnake? SHAME on Paul Chappell!!! GET RIGHT WITH GOD!!! Lancaster Baptist Church is lukewarm, doing what they want instead of honoring Christ by exposing false teachers! It is not wisdom to hobnob with false prophets, it is WICKEDNESS!!!

Today's pastors have been brutish (lacking good sense). They are theologically incompetent. I wouldn't give you a dime for most pastors today. They belong in prison, not the pulpit! If as a pastor you are not guarding the flock against the heresies of Calvinism and Lordship Salvation, you have NO RIGHT standing behind the pulpit and preaching every Sunday morning! We've got a bunch of overpaid stooges in the pulpit today, like Pastor Jeff Redlin. SHAME on Pensacola Christian College for endorsing such a foolish man. What were they thinking at PCC when they hired this man to lead their thousands of students? What a waste! What a crying shame!!! THE TRUTH matters folks. I am not going to support a false teacher like Paul Chappell and Jeff Redlin, I am going to faithfully expose them!

Bob Jones University is pulling on the same rope as the Devil. BJU president Steve Pettit preaches another gospel of Calvinism, not the free grace Gospel of 1st Corinthians 15:1-4. So why don't fools like Pastor Sean Quinlan and Jeff Redlin care? Why did Pastor Sean Quinlan wickedly call the Bob Jones affiliated Harvest Baptist Church on Guam, the "sister church" of Lighthouse Baptist Church on Guam? What an ungodly thing to say! I sternly warned Pastor Quinlan that he was bidding Godspeed to Calvinists who preach "Lordship" salvation, and they promote Satan's corruptible seed. Quinlan couldn't have cared less, and is now working on staff at PCC in Florida. These wicked people DON'T CARE!!! Making money is all that matters to them, getting paid. They don't deserve a paycheck from God!!!

Does anybody care anymore? Jeff Redlin doesn't care! Sean Quinlan doesn't care! Paul Chappell doesn't care! Does anybody give a damn? Well I do. God cares about right doctrine (Mark 7:7-9). You can tell if a man is right with God to the same degree that he is upset over falsehoods, and cares to do something about it. Psalms 119:104, "Through thy precepts I get understanding: therefore I hate every false way." The Bible warns that we will REAP the seeds that we SOW. Paul Chappell thinks he is immune to the consequences of embracing false prophets, but he will be sorry someday. Galatians 6:7, "Be not deceived; God is not mocked: for whatsoever a man soweth, that shall he also reap." Pastor Chappell needs to decide whose side he's really on, God's or the Devil's. God calls John MacArthur "accursed" (Galatians 1:6-9), while Paul Chappell is blessing him. That ought not be folks!

No one ever exposes the devil that they're sleeping with! Paul Chappell is fornicating in a bed of spiritual whoredom with ecumenical false prophets. It needs to stop! This is how men go astray from THE TRUTH, as did Billy Graham, becoming a key servant of the Devil during the latter 20th century. False teachers like John MacArthur must be exposed, not groomed and coddled by Paul Chappell. We need to expose Steve Pettit and his damnable heresy, not bid him Godspeed like Campus Church and the PCC camp are wickedly doing. 2nd John 1:10-11, "If there come any unto you, and bring not this doctrine, receive him not into your house, neither bid him God speed: For he that biddeth him God speed is partaker of his evil deeds."
The Gift Of Eternal Life Is Wrapped In The Wonderful Package Of Jesus
END OF ARTICLE
"Faith is the only righteous thing that I can do!"
—Pastor Jack Hyles, a quote from the MP3 sermon titled: "God's Reversal Of Psalm 51"
1st Corinthians 16:24, "My love be with you all in Christ Jesus. Amen."
---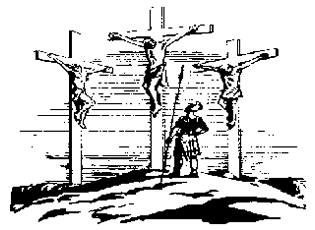 How Permanent Is Your Salvation?
(an excellent MP3 sermon by Pastor Hank Lindstrom, 1940-2008)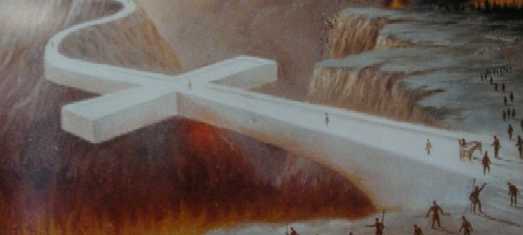 Mark 1:15, "...repent ye, and believe the gospel."
"The mark of the child of God is that he loves everybody!"
(a quote from Pastor Jack Hyles' classic MP3 sermon, "FORGIVENESS")
Mark 11:22, "And Jesus answering saith unto them, Have faith in God."
---
Ye Must Be Born Again! | You Need HIS Righteousness!