Orthodox Satanism
(As in Revelation 13:18)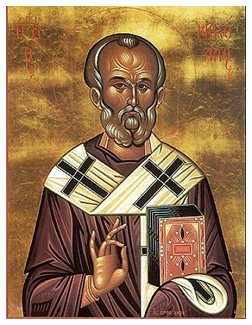 2 Peter 2:17
These are wells without water, clouds that are carried with a tempest; to whom the mist of darkness is reserved for ever.
Это безводные источники, облака и мглы, гонимые бурею: им приготовлен мрак вечной тьмы.
Triangle and the eye of Horus - OCCULT
(For Russian readers: Египетский глаз Хорус (или Орус) знак Сатаны)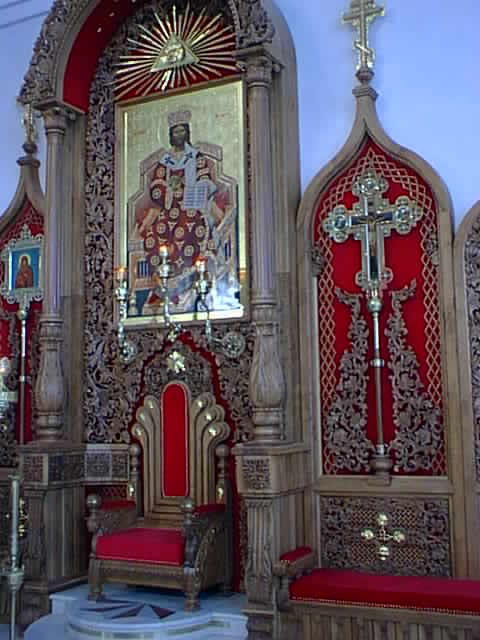 Triangle and Horus eye on Orthodox altar (see top)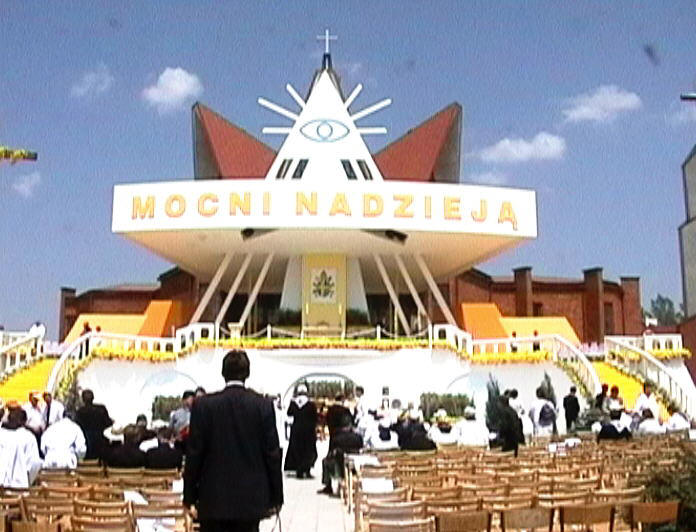 Catholic church with the triangle and Horus eye in Zamosciu, Poland. "Mocni Nadzieja" means "Big Hope".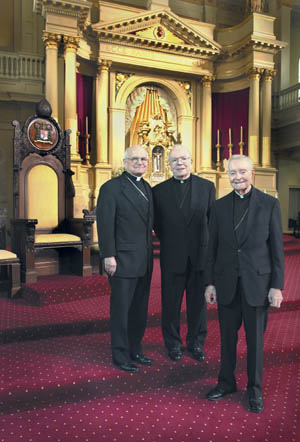 Another Masonic triangle and Horus eye in a Catholic church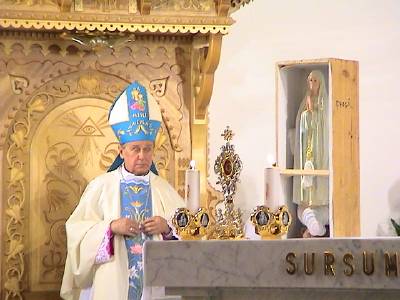 Polish Catholic church. Notice the eye behind the priest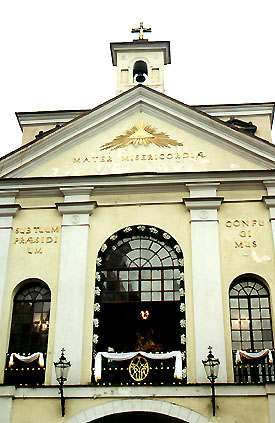 Triangle and Horus eye in Vilnius
This is not God's eye as Catholics and Orthodox claim (Psalm 32:8: "I will instruct thee and teach thee in the way which thou shalt go: I will guide thee with mine eye."). God forbids ANY image of him, therefore it cannot be his eye. This is the eye of Satan as written in Zechariah 11:17
Zechariah 11:17
Woe to the idol shepherd that leaveth the flock! the sword shall be upon his arm, and upon his right eye: his arm shall be clean dried up, and his right eye shall be utterly darkened.
Горе негодному пастуху, оставляющему стадо! меч на руку его и на правый глаз его! рука его совершенно иссохнет, и правый глаз его совершенно потускнет.
And the deception goes on...
Russian John Bereslavsky, modern mystic Orthodox "catacomb Christian",
prepares his followers for the coming of (anti) Christ
Jeremiah 29:8-9
For thus saith the LORD of hosts, the God of Israel; Let not your prophets and your diviners, that be in the midst of you, deceive you, neither hearken to your dreams which ye cause to be dreamed. For they prophesy falsely unto you in my name: I have not sent them, saith the LORD.
Ибо так говорит Господь Саваоф, Бог Израилев: да не обольщают вас пророки ваши, которые среди вас, и гадатели ваши; и не слушайте снов ваших, которые вам снятся; ложно пророчествуют они вам именем Моим; Я не посылал их, говорит Господь.