The Teachers' and Officers' Meeting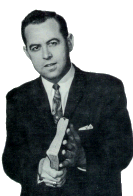 (Chapter 8 from Dr. Hyle's excellent book, The Hyles Sunday School Manual)
---
Any successful endeavor must have a meeting of the minds on the part of its leadership. Any successful company must have meetings of its workers. Such is the case with the Sunday school. Some churches have a monthly workers' meeting. This is definitely not often enough. We have what we call our weekly Teachers' and Officers' Meeting. Our schedule is as follows:
6:00 to 6:30 Meal
6:30 to 6:50 Promotion and Inspiration
6:50 to 7:10 The Teaching of the Lesson
7:10 to 7:30 Instructions of Teaching the Lesson (Instructions are given to teachers of each departmental level as to how to apply Sunday's lesson to the particular grade level involved.)

There are several things that such a weekly meeting will do for a Sunday school. In the first place, it will form a "team" of the workers with the pastor as its captain. A team spirit will develop. Each meeting will become sort of a pep rally and esprit de corps will follow. The meeting also gives a specific time for making definite plans for the next Lord's Day. It gives the teacher the inspiration and information and practical how-to-do-it methods for the teaching of the lesson for the coming Sunday.
The weekly meeting also affords the pastor the opportunity of recognizing those who have done good jobs and inspiring those who have not. Classes and departments that are growing receive deserved recognition. Those that are not doing well receive ideas that will help them to do a better job for Christ.
This meeting also offers a time for Christian fellowship. It is a time when the saints are happy and joy prevails.
One of the finest things about such a meeting is that it insures a good attendance at the midweek service. Since our Teachers' and Officers' Meeting is conducted on Wednesday evening from 6:00 to 7:30, we have a nucleus of 275 ready to attend our midweek service.
There are many other splendid reasons for a weekly teachers' meeting, and the churches in America that are doing the best job realize this fact.
1. The meal - 6:00 to 6:30
The meal is provided for the workers in order that they may be able to attend such an early meeting. Our people live all over Calumet-Chicagoland area. Many of them work twenty to forty miles from home. It would be impossible for them to go home, prepare dinner, and get ready for a teachers' meeting that starts at 6:00 or even 6:30. Hence, they can come from work. Those who possibly can are asked to bring a dish. This can be a salad or vegetable. This means that all the church has to provide is the meat. As the workers come in they place their covered dishes on the serving table. Hot meat is already there as well as bread and other staples. These are also provided by the church. These things are paid for by an offering taken at the end of the meal. We ask each person to give fifty cents if possible. Some do; some don't. Some can; some can't. No pressure is exerted. No embarrassment is present for those who do not or cannot give.
During this thirty-minute period, the people are happy. There is a sweet spirit of fellowship, and our hearts being blended together in preparation for the meeting to follow.
2. The promotion - 6:30 to 6:50
Immediately after the meal the teachers are assembled in the church chapel for a period of inspiration and promotion. Each worker is given a copy of the Sunday school Echoes. A sample is seen below.

We then introduce the new teachers that have been enlisted since the previous meeting. They stand and receive an official welcome from the pastor and an applause from the workers.
Each worker is requested to register attendance on the card shown below.

We then discuss the attendance of last Sunday and ideas concerning future plans. Sometimes we inspire. Sometimes we scold. Sometimes we brag. The pastor is in charge of this meeting, and he does his best to instill in the hearts of his workers a desire to do their jobs better. During this period we may exchange ideas. We may ask and answer questions concerning the work. We may set goals or see how close we are coming to reaching our present one.
3. The Teaching of the Lesson - 6:50 to 7:10
During this time the pastor teaches the Sunday school lesson. A rather lengthy outline is given to each teacher. See an example below.

Sometimes the pastor will take a few primary children, form a class in front of the teachers, and demonstrate how to teach a primary group. He may do the same thing for juniors and other age groups.
The pastor also goes through the outline with the teachers and tells them what he would like for them to stress the next Sunday. It may be that a certain part of the lesson is more appropriate for high schoolers and another part should be stressed to the adults. It may be that a portion of the lesson is not applicable to children. He will make some suggestions as to what to teach each age and how to teach juniors, junior highers, high schoolers, and adults. Other trained people do the same for the teachers of primaries, beginners, and nursery children.
4. The Application of the Lesson - 7:10 to 7:30
During this time the teachers go to their own departmental level where an expert will teach the teachers of juniors how to apply to their students what the pastor has just taught them. This same plan applies to all age groups. Here visual aids are suggested, applications are given, psychological helps in reaching each particular age level are presented, and in general, the facts which were taught in the previous twenty minutes are made interesting to each particular age level.
5. Three Outlines are presented each week.
As seen previously we present an outline to those who teach juniors and up. Still another outline is presented to those who teach primaries. See below:

Yet another outline is given to teachers of beginners and nursery-age children. See below:

6. The Teachers' Meeting should be conducted with promptness, dignity, and planning.
It should be a very impressive meeting. It should be comparable to a meeting of the President's Cabinet, the Board of Eastern Airlines, a City Council meeting, or a sales meeting for a big firm. It should be planned well, started on time, and should definitely appear to be the big-league meeting that it really is.
7. The Teachers' Meeting should not overlap with the midweek service.
In fact, nothing should overlap with any of the public services of the church. The Teachers' Meeting should end on time, and the workers should come straight to the auditorium for the midweek hour. Loitering should be discouraged. The midweek service should be started on time with all of the teachers and officers in their places.
---

More Life Changing Sermons by Dr. Jack Hyles:

Do you know for sure that if you died today, you would go to Heaven? You can know!

Click Here to find out how!