Life Changing Preaching by Pastor Max D. Younce
Am I Going To Heaven?
(Pastor Max D. Younce, 1935-2023)
Proverb 11:30, "The fruit of the righteous is a tree of life; and he that winneth souls is wise."

Dr. Younce has been in the ministry for over 50 years, having been ordained in 1970. He is a graduate of Florida Bible College and holds a Doctorate in Theology. He has pastored churches in Ohio, Indiana, Florida, and Minnesota. He is the founding pastor of Heritage Bible Church in Ohio and Heritage Baptist Bible Church in Walnut Grove, Minnesota. He and his wife, Marge, have made Walnut Grove their home since 1991.

Dr. Younce's ministry has always been motivated by a caring evangelistic outreach. Thirty-six years of radio and recently television, bear this out. Teaching is another characteristic of Dr. Younce's ministry. This is evidenced by the many Bible Institute courses he has taught over the years.

An active print ministry is another part of Dr. Younce's efforts. He is the author of several books, many articles, most of which can be found, bi-weekly, on the Web Site, www.heritagebbc.com. Dr. Younce's style of writing is Bible-centered, direct, and inspiring. He "pulls no punches" to tickle the ears. He believes now, more than ever, people need to know what the Bible says...and they need not to be deceived by the "vain traditions of men!"

Dr. Younce's books are freely available to read on the internet: "A Doctrinal Examination of Hell," "A Biblical Examination of Baptism," "Not Chosen to Salvation" (A refutation of the false doctrine of predestination for salvation.), "Salvation and the Public Invitation," and "Face-to-Face with Tongues" (Scholarly "proof positive" that the ecstatic speaking in the so-called "tongues" is not for today.).

*Please Note: This is the personal webpage of David J. Stewart, webservant of Jesus-is-Savior.com. Dr. Younce did not ask me to publish this page, nor does he necessarily agree with everything I teach and promote on my ministry website; but rather, I published this webpage to promote the hard work and doctrinally sound writings, sermons and books of my dear friend, Pastor Max D. Younce, whom I admire tremendously for his uncompromising stand for God, faithful long-term ministry, unconditional Christian love for people, and that he continues to "earnestly contend for the faith which was once delivered unto the saints" (Jude 1:3). I have often sincerely said that Pastor Younce is the Dr. John R. Rice of our generation, a true Bible scholar. Thank God for Pastor Younce, his church and family!
---
Dr. Younce's awesome Books are freely available online in .PDF format, or for purchase for your library...
Click here if you need the Adobe Acrobat program to read .PDF files...

The newest books by Pastor Younce now available...
* * * * * * *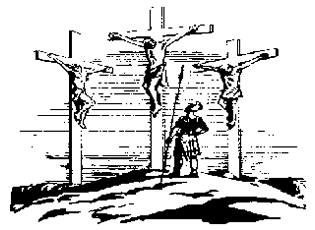 Free E-SWORD Bible Study Software
E-SWORD Dr. Max Younce Book Collection
The Law Shows We Need The Blood! (MP3 clip)
---
THE KING JAMES BIBLE - STILL THE BEST!
(a wonderful 16-part MP3 Bible study series on the blessed Book, our beloved KING JAMES BIBLE, by Pastor Max D. Younce)
---
Gog & Magog - Part 3A | Part 3B | Part 4

The Antichrist's Big Problem (video)

37 Awesome Videos On Bible Prophecy!

---

I'm So Glad You Asked!
Questions and Answers by Pastor Max D. Younce...

Hardcopies Of Books Available To Order

I'm So Glad You Asked - Volume One | Volume Two

HERITAGE RADIO BIBLE CLASS ONLINE – ARCHIVE 1

HERITAGE RADIO BIBLE CLASS ONLINE – ARCHIVE 2

HERITAGE RADIO BIBLE CLASS ONLINE – THE BOOK OF REVELATION

---

Dr. Max D. Younce, Pastor

HERITAGE BAPTIST BIBLE CHURCH
P.O. Box 573
Walnut Grove, MN 56180
Telephone (507) 859-2519

Web: www.heritagebbc.com

Bible Questions & Answers (List)

Handbook Of Personal Evangelism - By Dr. A. Ray Stanford | .PDF
(a must read for every Christian)

---

"For God so loved the world, that he gave his only begotten Son, that whosoever believeth in him should not perish, but have everlasting life." —John 3:16