Hyles-Anderson College

The World's Greatest Bible College!
AMERICA NEEDS VOICES!

DO YOU KNOW A VOICE WHO...

Loves his country?
Desires to become a Soul Winner?
Is seeking to establish a Christian home?
Desires to grow as a Christian?
Wants his life to count for God?
Desires to be under sound, Biblical Preaching?
Wants a godly education in a Protected Atmosphere?
Wants to prepare for full-time Christian Service?
Wants to be in the Ministry while preparing for the Ministry?

Hyles-Anderson College exists to train soul-winning preachers and teachers to go across America, lifting up their voices and compelling America to turn back to God, so that our great nation might be kept from destruction.

Hyles-Anderson College was established in 1972 so that pastors, assistant pastors, bus directors, missionaries, music leaders, teachers, and principals could be better equipped to do the work of the Lord. The desire of its founders, staff, and faculty is "That the man of God may be perfect, thoroughly furnished unto all good works." (2nd Timothy 3:17).

Hyles-Anderson College is the largest independent, fundamental, Baptist, Bible college in the world. In the college's brief 35 year history, the Lord has brought forth thousands of preachers and missionaries through it's ministry, doing great works for God all over the world.

The following words are from Pastor Jack Hyles' life-changing sermon "Others" preached on September 29th, 1974 at the great First Baptist Church of Hammond, Indiana...

"I read biographies a great deal. Especially in the early, formative days of my ministry, so very often did I read biographies. I have read about the lives of most great men. One of my favorite characters in all of history is General William Booth. General Booth was the founder of the great Salvation Army, when it was more salvation than it was army. He led in spreading the Gospel over much of the world, as he organized street meetings and evangelistic services.

With the passing of the years, General Booth became an invalid. His eyesight failed him, and one year he was in such bad health that he was unable to attend the Salvation Army Convention in London, England. Somebody suggested that General Booth send a telegram or a message to be read at the opening of the convention. General Booth agreed to do so.

When the thousands of delegates met, the moderator announced that General Booth would not be able to be present because of failing health and eyesight. Gloom and pessimism swept across the floor of the convention. A little light dispelled some of the darkness when the moderator announced that General Booth had sent a message to be read with the opening of the first session. He opened the message and began to read the following:
Dear Delegates of the Salvation Army Convention:
OTHERS!
Signed, General Booth.
Lord let me live from day to day,
In such a self-forgetful way,
That even when I kneel to pray,
My prayer shall be for others.
Others, Lord, yes, others;
Let this my motto be.
Help me to live for others
That I may live like Thee."


"Cast thy bread upon the waters: for thou shalt find it after many days."—Ecclesiastes 11:1
HYLES-ANDERSON ALMA MATER
Long these honored halls of learning have been filled with joys and tears;
And the blessed sacred mem'ries will be cherished through the years.
May our lives be spent for others, going forth to seek the lost.
Hyles-Anderson, Hyles-Anderson, lifting high His wondrous cross.
Hear our prayer for strength and beauty--both are treasures rich and rare;
Strength to labor for the Master, beauty in a life of prayer.
Grant to us Thy Holy Spirit, fill us with Thy pow'r divine.
Hyles-Anderson, Hyles-Anderson, use our talents--they are Thine.
Girded with the Spirit's armor, clothed with power from above,
We shall go to world awaiting, sharing God's redeeming love.
Till at last we stand before Him--He Whose face outshines the sun.
Hyles-Anderson, Hyles-Anderson, may we hear His words "Well done."
As we herald forth the Gospel in this world of sin and woe,
Give us courage to be faithful, grace to conquer ev'ry foe.
Help us, Lord, in all our labors to be guided by Thy Word.
Hyles-Anderson, Hyles-Anderson, we are servants of the Lord.
Words by Dr. Robert J. Billings,
First President of Hyles-Anderson College (1972-75)

237 countries
6.3 billion people
2/3 have yet to hear.

Foreign Missions

Do you have a world vision for souls? Are you interested in helping get the Gospel out to the world? Most missionaries are supported through missionary boards, who make sure they're getting the job done. It's a far better cause for your charitable contributions, than the ridiculous things which many people support. Perhaps you would like to serve in full-time Christian ministry yourself, as a missionary. Hyles-Anderson College is the place to prepare.
---

"Check the history of Christianity in America, and see how well we've done without all these extra Bibles. Check the history of the church in America from 1950 back, before every little preacher had the misfortune to sit at the feet of a college theologian. Do you know what? We won't have people who are just theologians teaching Bible at Hyles-Anderson College. Every teacher of Bible at Hyles-Anderson College is a preacher. We won't hire a theologian. No way! You say, 'Are you opposed to theologians?' No, I'm just leery and wary of them. I am wary of those who dare to sit in judgment on the Bible. Brother, it seems to me if there is any place in the world where you ought to have your faith in the Bible stabilized, it's a Christian college or Christian seminary. Wherever the truth is, that's where you get your faith shaken."

SOURCE: Pastor Jack Hyles, Logic Must Prove the King James Bible

Thank God for Hyles-Anderson College!
"The purpose of Hyles-Anderson College is to train men to go out and work in churches."
SOURCE: Dr. Jack Hyles, a quote from chapter 2, "WHAT IS A CHURCH?" from the awesome book titled, "THE CHURCH."
---
For more information about Hyles-Anderson College, please call:
1-888-374-9537
or visit:
also, please visit...
First Baptist Church of Hammond, Indiana
MP3 Sermons By Pastor Jack Hyles | More MP3 Sermons
www.Soulwinning.info | Jesusisprecious.org
Free Books and Sermons by Pastor Jack Hyles
Please note: This is my own personal webpage, in no way officially sanctioned by Hyles-Anderson College. I am a thankful graduate of Hyles-Anderson College (1985-1993)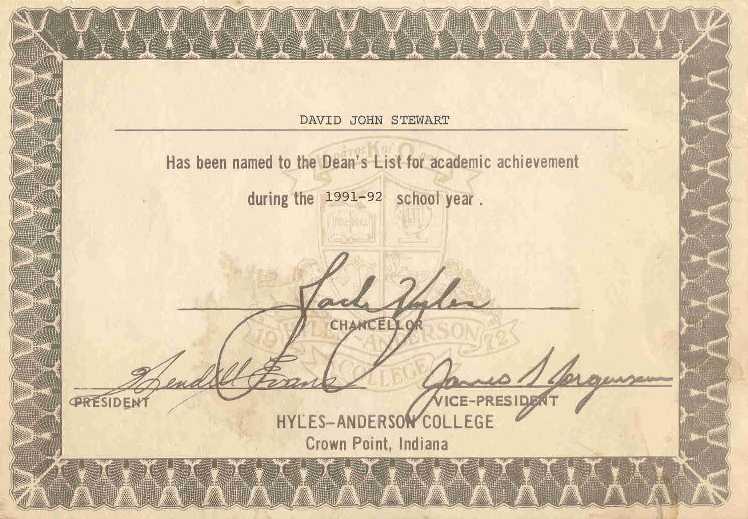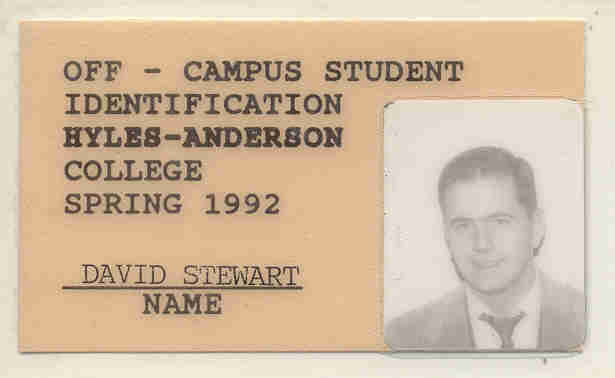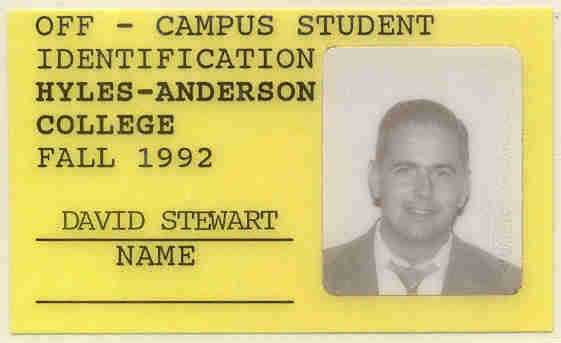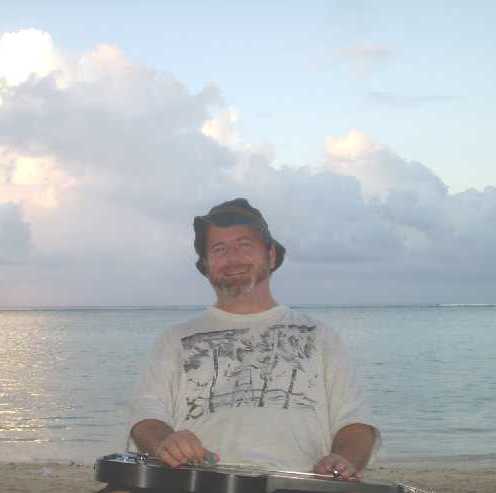 Here's a recent picture of me from November 27, 2008 playing a 1936 Rickenbacher Hawaiian lap steel. I recently recorded Moon of Manakoora with this guitar and also Rainbows Over Paradise. To you, Aloha, from my heart.

Over 1,200 Life-Changing MP3 Sermons by Pastor Jack Hyles

---

Here's a treasure chest of my favorite MP3 sermons by Brother Hyles...

JUSTICE (1 2 3 4 5 6 7 8 9 10 11 12 13 14 15 16 17 18 19 20 21 22 23 24 25 26 27 28 29 — Dr. Hyles)

Don't Forget The Hindmost | The Gift Of Prophecy | Where Did David Get His Mighty Men?

Our Mixed Up Fundamental Christianity | The Plowman Shall Overtake The Reaper

Steps To Sanctification (or the root of all heresy) | What Is That In Thy Hand?

The Goodness Of God Leadeth To Repentance | If I Perish, I Perish!

Some On Broken Pieces | I Am Just A Voice | What God Wants Most

THE IMPORTANCE OF LITTLE THING (Dr. Jack Hyles; the most important job is the one that doesn't get done!)

"The only institution in this world that goes from house-to-house begging a bunch of poverty-stricken people that are going to be liabilities instead of assets to come is the New Testament Church. ... The Church wants outcasts. Jesus wants outcasts!" —Dr. Jack Hyles, from the sermon, "Where Did David Get His Mighty Men?"

Isaiah 56:8, "The Lord GOD which gathereth the outcasts of Israel saith, Yet will I gather others to him, beside those that are gathered unto him."
---

We're all living on borrowed time from God...

"And Jesus answered and said, Verily I say unto you, There is no man that hath left house, or brethren, or sisters, or father, or mother, or wife, or children, or lands, for my sake, and the gospel's, But he shall receive an hundredfold now in this time, houses, and brethren, and sisters, and mothers, and children, and lands, with persecutions; and in the world to come eternal life." —Mark 10:29,30
WHAT DO YOU LABOR FOR? (MP3 sermon by Brother Lester Roloff; Isaiah 55:2, the world is never satisfied!)
---