Hyles-Anderson College
The World's Greatest Bible College!
AMERICA NEEDS VOICES!!!
(an awesome MP3 sermon titled, "I AM A VOICE!," by Dr. Jack Hyles from Youth Conference)

DO YOU KNOW A VOICE WHO...

Loves his country?
Desires to become a Soul Winner?
Is seeking to establish a Christian home?
Desires to grow as a Christian?
Wants his life to count for God?
Desires to be under sound, Biblical Preaching?
Wants a godly education in a Protected Atmosphere?
Wants to prepare for full-time Christian Service?
Wants to be in the Ministry while preparing for the Ministry?

Hyles-Anderson College exists to train soul-winning preachers and teachers to go across America, lifting up their voices and compelling America to turn back to God, so that our great nation might be kept from destruction.

Hyles-Anderson College was established in 1972 so that pastors, assistant pastors, bus directors, missionaries, music leaders, teachers, and principals could be better equipped to do the work of the Lord. The desire of its founders, staff, and faculty is "That the man of God may be perfect, thoroughly furnished unto all good works." (2nd Timothy 3:17).

Hyles-Anderson College is the largest independent, fundamental, Baptist, Bible college in the world. In the college's brief 35 year history, the Lord has brought forth thousands of preachers and missionaries through it's ministry, doing great works for God all over the world.

The following words are from Pastor Jack Hyles' life-changing sermon "Others" preached on September 29th, 1974 at the great First Baptist Church of Hammond, Indiana...

"I read biographies a great deal. Especially in the early, formative days of my ministry, so very often did I read biographies. I have read about the lives of most great men. One of my favorite characters in all of history is General William Booth. General Booth was the founder of the great Salvation Army, when it was more salvation than it was army. He led in spreading the Gospel over much of the world, as he organized street meetings and evangelistic services.

With the passing of the years, General Booth became an invalid. His eyesight failed him, and one year he was in such bad health that he was unable to attend the Salvation Army Convention in London, England. Somebody suggested that General Booth send a telegram or a message to be read at the opening of the convention. General Booth agreed to do so.

When the thousands of delegates met, the moderator announced that General Booth would not be able to be present because of failing health and eyesight. Gloom and pessimism swept across the floor of the convention. A little light dispelled some of the darkness when the moderator announced that General Booth had sent a message to be read with the opening of the first session. He opened the message and began to read the following:
Dear Delegates of the Salvation Army Convention:
OTHERS!
Signed, General Booth.
Lord let me live from day to day,
In such a self-forgetful way,
That even when I kneel to pray,
My prayer shall be for others.
Others, Lord, yes, others;
Let this my motto be.
Help me to live for others
That I may live like Thee."

"Cast thy bread upon the waters: for thou shalt find it after many days." —Ecclesiastes 11:1
HYLES-ANDERSON ALMA MATER

Long these honored halls of learning have been filled with joys and tears;
And the blessed sacred mem'ries will be cherished through the years.
May our lives be spent for others, going forth to seek the lost.
Hyles-Anderson, Hyles-Anderson, lifting high His wondrous cross.

Hear our prayer for strength and beauty—both are treasures rich and rare;
Strength to labor for the Master, beauty in a life of prayer.
Grant to us Thy Holy Spirit, fill us with Thy pow'r divine.
Hyles-Anderson, Hyles-Anderson, use our talents—they are Thine.

Girded with the Spirit's armor, clothed with power from above,
We shall go to world awaiting, sharing God's redeeming love.
Till at last we stand before Him—He Whose face outshines the sun.
Hyles-Anderson, Hyles-Anderson, may we hear His words "Well done."

As we herald forth the Gospel in this world of sin and woe,
Give us courage to be faithful, grace to conquer ev'ry foe.
Help us, Lord, in all our labors to be guided by Thy Word.
Hyles-Anderson, Hyles-Anderson, we are servants of the Lord.

Words by Dr. Robert J. Billings,
First President of Hyles-Anderson College (1972-75)

hj
"The Only Inspired Words Are In The King James Bible!" —Dr. Jack Hyles
(an awesome quote from Pastor Jack Hyles' 1994 sermon titled, "THE REAL BATTLE!"
237 countries
6.3 billion people
2/3 have yet to hear.

Foreign Missions

Do you have a world vision for souls? Are you interested in helping get the Gospel out to the world? Most missionaries are supported through missionary boards, who make sure they're getting the job done. It's a far better cause for your charitable contributions, than the ridiculous things which many people support. Perhaps you would like to serve in full-time Christian ministry yourself, as a missionary. Hyles-Anderson College is the place to prepare.



"Check the history of Christianity in America, and see how well we've done without all these extra Bibles. Check the history of the church in America from 1950 back, before every little preacher had the misfortune to sit at the feet of a college theologian. Do you know what? We won't have people who are just theologians teaching Bible at Hyles-Anderson College. Every teacher of Bible at Hyles-Anderson College is a preacher. We won't hire a theologian. No way! You say, 'Are you opposed to theologians?' No, I'm just leery and wary of them. I am wary of those who dare to sit in judgment on the Bible. Brother, it seems to me if there is any place in the world where you ought to have your faith in the Bible stabilized, it's a Christian college or Christian seminary. Wherever the truth is, that's where you get your faith shaken."

SOURCE: Pastor Jack Hyles, Logic Must Prove the King James Bible

Thank God for Hyles-Anderson College!
"The purpose of Hyles-Anderson College is to train men to go out and work in churches."
SOURCE: Dr. Jack Hyles, a quote from chapter 2, "WHAT IS A CHURCH?" from the awesome book titled, "THE CHURCH."
---
For more information about Hyles-Anderson College, please call:
1-888-374-9537 or visit:
also, please visit...
First Baptist Church of Hammond, Indiana | Quotes by Dr. Jack Hyles | Great Men of God
MP3 Sermons By Pastor Jack Hyles | More MP3 Sermons | Soulwinning.info
Jesusisprecious.org | Free Books and Sermons by Pastor Jack Hyles
Please note: This is my own personal webpage, in no way officially sanctioned by Hyles-Anderson College.
I am a thankful graduate of Hyles-Anderson College (1985-1993).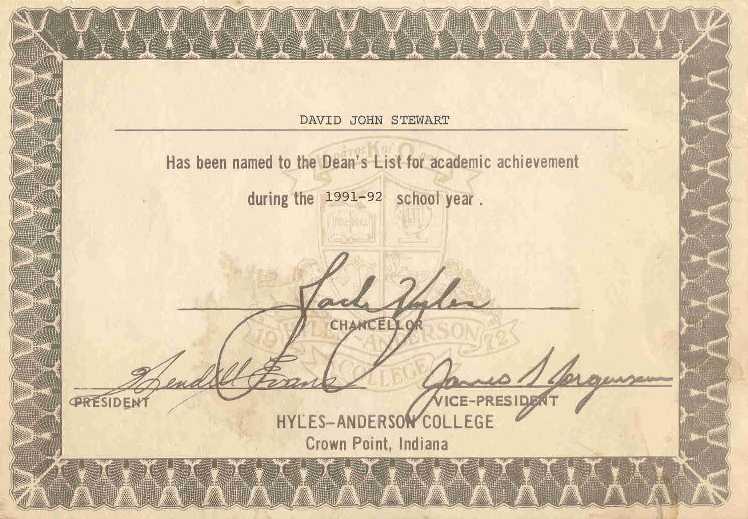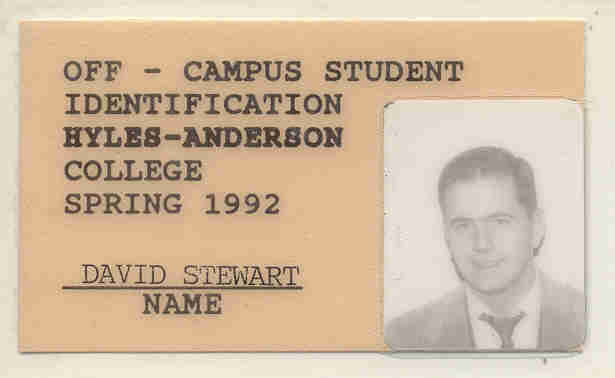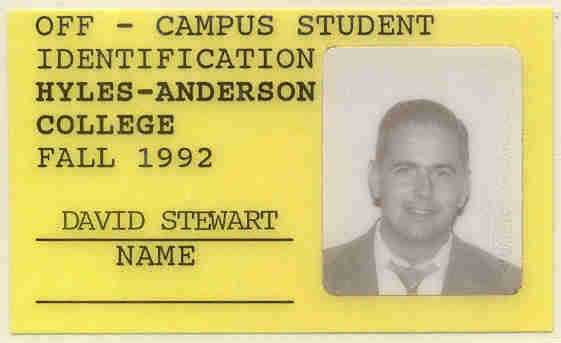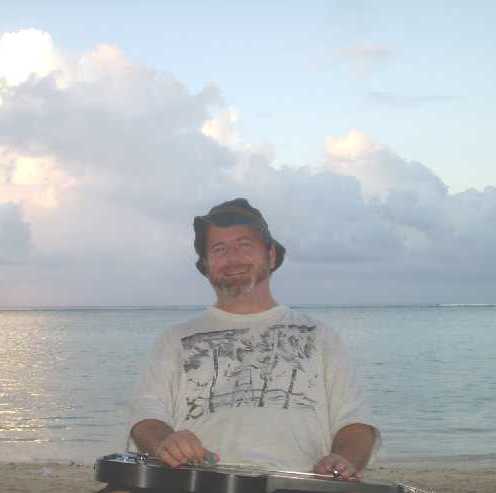 Here's a picture of me from November 27, 2008 playing a 1936 Rickenbacher Hawaiian lap steel. I recently recorded Moon of Manakoora with this guitar and also Rainbows Over Paradise. To you, Aloha, from my heart. "He Came Looking For Me" (I'm playing pedal steel guitar on this song; here's more recordings if you'd like to hear them: heart-warming melodies. God bless!)

Over 1,200 Life-Changing MP3 Sermons by Pastor Jack Hyles

A Trip Down The Trails Of Time (lots of interesting photos of my youth, family & ministry)

I Find No Fault In This Man (Dr. Hyles, "We believe this King James Bible is the ONLY Bible!")

---




(Clicking on the above radio button randomly plays one of 2,362 MP3 sermons and Bible studies by Pastor Jack Hyles - Prepare to receive a BLESSING!!!)
Here's a treasure trove of my favorite MP3 sermons by Brother Hyles...

JUSTICE (1 2 3 4 5 6 7 8 9 10 11 12 13 14 15 16 17 18 19 20 21 22 23 24 25 26 27 28 29 — Dr. Hyles)
Don't Forget The Hindmost | The Gift Of Prophecy | Where Did David Get His Mighty Men?
Our Mixed Up Fundamental Christianity | The Plowman Shall Overtake The Reaper
Steps To Sanctification (or the root of all heresy) | What Is That In Thy Hand?
The Goodness Of God Leadeth To Repentance | If I Perish, I Perish!
Some On Broken Pieces | I Am Just A Voice | What God Wants Most
THE IMPORTANCE OF LITTLE THINGS (Dr. Jack Hyles; the most important job is the one that doesn't get done!)

"The only institution in this world that goes from house-to-house begging a bunch of poverty-stricken people that are going to be liabilities instead of assets to come is the New Testament Church. ... The Church wants outcasts. Jesus wants outcasts!" —Dr. Jack Hyles, from the sermon, "Where Did David Get His Mighty Men?"

Isaiah 56:8, "The Lord GOD which gathereth the outcasts of Israel saith, Yet
will I gather others to him, beside those that are gathered unto him."
---
Dr. Hyles' Five Great Life Principles

In his classic MP3 sermon, "Filled With All The Fulness Of God," Dr. Hyles tells the story of how he was called to his second pastorate 10-miles outside of Marshall, Texas. None of the men in the church voted for him. He was called as their pastor by a vote of 28-to-27. Everyone who voted for him to be their pastor were the church youth and one lady adult.

Three bigshots in the church—the chairman of the deacon board, the Sunday School superintendent and the treasurer—called him close to midnight, demanding to meet with him immediately at the church. So a young 19-year-old Jack Hyles walked down a dark country road to meet with the three men at the church. As he sat listening in the front pew, those men told him that he wasn't old enough to pastor their church, and that they didn't want him as their pastor. They threatened Brother Hyles that if he did accept the pastorate, the treasurer would never write him a paycheck.

After leaving the meeting, Brother Hyles drove around in the wee hours of the morning in an east Texas pine thicket, praising God and feeling great peace and joy in the Lord. During that drive, the young Jack Hyles made five promises to God; namely:

Nobody will ever tell me what to preach or where to preach.
Money will never be an object in my ministry.
I will always be a friend to my friends.
I will be loyal to principles, and not to Institutions. In the sermon Dr. Hyles states:

"Students of Hyles-Anderson College, do not give your loyalty to Hyles-Anderson College. You give your loyalty to what we stand for today, and if tomorrow we don't stand for it, you withdraw your loyalty—loyalty to principle, loyalty to right, loyalty to character, loyalty to integrity, loyalty to conviction, loyalty to truth; not loyalty to institutions." —Dr. Jack Hyles, from the sermon titled, "Filled With All The Fulness Of God."

I will make the decisions of my ministry on the basis of what I think is right only.

In 1945, Brother Hyles became the pastor at the Grange Hall Baptist Church in Marshall, Texas. They didn't pay him for the first 8-weeks, and when he did get paid, his salary was $20 a week. In his sermon titled "Good Ol' God," Dr. Hyles says that during those 8-weeks that the church deacons refused to pay him, he bought a push-lawnmower and cut the grass of church members for $1 to $2 to keep food on the table. He faithfully pastored that church and walked with God. Oh, how we need to get back to old-time Christianity in our churches today.

INTERESTING FACTS: In 1945 the average annual salary was $2,900.[1] Minimum wage was 40 cents an hour. The average weekly salary receiving minimum wage was $16 a week in 1945. That's $832 a year. Dr. Hyles got paid 25% more than minimum wage, which today in 2014 in Texas would be $9.06 an hour (minimum wage in 2014 in Texas was $7.25).
---
THE BATTLE OF THE AGES!
(By Dr. Jack Hyles - A solid defense of the King James Bible)
"There is a planned, plotted, plot, right now... This isn't over Jack Hyles—This is over fundamentalism! These are evangelicals fighting fundamentalists! That's what it's all about. And their effort is to destroy Hyles-Anderson College! Over my dead body..." —Dr. Jack Hyles, a quote from the May 14, 1989 sermon, "Weathering The Storm!"
FUNDAMENTALIST HERESY (an awesome MP3 sermon by Dr. Hyles about many false Gospels)
---
We're all living on borrowed time from God...
"And Jesus answered and said, Verily I say unto you, There is no man that hath left house, or brethren, or sisters, or father, or mother, or wife, or children, or lands, for my sake, and the gospel's, But he shall receive an hundredfold now in this time, houses, and brethren, and sisters, and mothers, and children, and lands, with persecutions; and in the world to come eternal life." —Mark 10:29,30
WHAT DO YOU LABOR FOR? (MP3 sermon by Brother Lester Roloff; Isaiah 55:2, the world is never satisfied!)
DEBT LEVERAGING FOR AN ETERNAL LIFESTYLE (using all we own to lay up treasures in Heaven)
"The Only Inspired Words of God Are In The King James Bible!"
—Pastor Jack Hyles, a quote from the 1994 classic sermon titled, "THE REAL BATTLE!"