I Love The 'Campus Church' That I Am Attending
by David J. Stewart | July 2021
Revelation 2:13, "I know thy works, and where thou dwellest, even where Satan's seat is: and thou holdest fast my name, and hast not denied my faith, even in those days wherein Antipas was my faithful martyr, who was slain among you, where Satan dwelleth."
God was proud of the faithful church at Pergamos. I believe that God is also proud of the Campus Church at Pensacola Christian College. I learned that the church operates independently from the college, yet they are connected ministries. I love that the church is correct on the King James Bible, which is all they use. Amen! I am also delighted that the church faithfully preaches a simply free grace Gospel. Those are the two big deal breakers, and they get it right! I am very happy to be a part of their ministry.

I really admire the senior pastor of Campus Church. I want to tell you a wonderful story, how we first met. I rejoice just thinking about it. I had moved from Guam to Pensacola. I left Guam at 8 am on July 1st, and then arrived 43 hours later at 11:47 am on July 2nd in Pensacola. The move cost me $16,000. I spent $10,000 for a used vehicle. I spend $4,500 for a crate to ship my stuff (mostly musical instruments). I spent $2,500 for the plane ticket. My first priority when I landed was to find a church and be there on Sunday! I searched Google for where college kids from Pensacola Christian College (PCC) attend church, and that is how I found the Campus Church. I am a bit slow to figure things out. I didn't realize why they called it "Campus Church" until I found out the church was located on PCC's campus. That makes sense now.

At the 4th of July picnic, I attended the church service and stayed around for the picnic afterwards. I felt lost, like a fish out of water. I had first wandered over by the bleachers. I grabbed a free bottle of water and sat down for awhile on the bottom step of the bleachers. The sun was hot! After a few moments I needed to walk around and get out of the heat. So I aimlessly wandered over by the church building and then back across the street. I didn't know what to do, or where to go, so I just tried to look like I knew what I was doing...lol. I walked over on the other side of the tents, where people were eating. I was heading toward my vehicle to leave, but in my heart I didn't want to go. I knew that there was no evening church service that night, and I really needed to be around other Christians, and it was my first time at the church. So in a state of indecision I just stood there, on the grass, looking back and forth for a few minutes.

The next thing that happened is one of the most precious memories that I will always have. A kind stranger came up from behind and kindly said to me: "You look lost!" I said, "I sure am!" I was joyful that someone had befriended a nobody stranger like me. I didn't know who this ordinary plain dressed guy was, but I liked him already, because he had shown an act of kindness toward me as a stranger, which told me that he CARES. My regular web visitors know that I am always writing about CARING. I CARE! The kind gentleman humbly said to me: "Hi, my name is Jeff Redlin." That's all he said. I told him that I had just moved to Pensacola from Guam. He was joyfully amazed when I said I'd just arrived 2 days ago. Literally, it had been exactly 48 hours since my plane landed in Pensacola. The gentleman knew that I was still adjusting to jet lag, and I sure was, my body thought it was 3 am at noon...lol. Guam time is 15 hours ahead of Pensacola. So my body was usually sleeping at that time.

The kind stranger then welcomed me over to one of their church tables, introducing me to the people who were present. I still remember that the man confidently and lovingly said: "This is your group, this is where you belong!" I wanted to cry for happiness. I finally had a church family. I instantly embraced all of them as friends, and they did me as well. I still can't remember all of their names, but they are helping me remember, one by one, and I so much want to get to know all of them better. It is difficult for me to remember names, simply because there are so many to remember. I have been writing names down in a booklet that the church gave me in a gift bag. I try to remember names because and I think that is important. After talking with my new friends for 15 minutes and telling them how grateful I am to the kind man who befriended me in the grass, shook my hand, made me feel welcome, and brought me over to introduce me to the church family, I found out that it was none other than the senior pastor himself, Pastor Jeff Redlin.

I love that man for befriending me as a complete stranger who was standing on the church grass. Pastor Redlin could have been in a hundred other places, helping one of his thousands of church members, or caught up in a conversation with any number of his people. Yet, that caring pastor took notice of a plain looking nobody like me, and took the initiative to come over to speak with me, and befriend me with God's love, and invite me into their family. I am so humbled and happy that this happened. If I had left in my car that July 4th day, I sincerely doubt if I would have ever met Pastor Redlin, since the church is so massive in size. I am so humbled that God made a way for us to meet. From that moment, Pastor Redlin has had a special place in my heart. I don't put anybody up on a pedestal, because we are all sinners, and we all let each other down at times, but I know when someone cares.

When I attend church services, I can tell that Pastor Redlin knows where I sit in the back. I can tell that he is glad to see me. He doesn't have to say a word, and I know he cares. I pick up on that stuff very quickly, because I am also a very caring person. I came in late last night for the Lord's Supper service. Stupid me got the service times mixed up! I had gone home to lay down, because my burning neck pain was really bad yesterday. For some reason I thought I needed to leave my place at 6:15 pm for the church. But when I got there, I thought it was strange that the church parking lot was full of cars. I was wondering if the church had something going on earlier. I am slow folks...lol. It finally dawned on me when I got to the church doors, that church starts at 6 pm, not 7 pm. Wednesday night Bible study starts at 7 pm. I get so confused. But I was so thankful that I made it in time to partake of the Lord's Supper. I sure needed that! That is the first time I had partook of the Lord's Supper since 2014 on Guam. Thank Jesus for the blood that He shed for our sins (1st Peter 1:18-19), and for His broken body sacrificed for our sins (John 19; 1st Corinthians 11:24). We serve a risen Savior!

Yesterday morning I was struggling to make it though the church service. I have permanent spinal cord damage. I have a pronounced limp when I walk, because the entire right side of my body feels half asleep. I can walk it out over a few minutes, but when I get up from a seated position, the right side of my body feels like dead weight, and I limp. I don't usually sit upfront in church. I sit in back because of my medical needs. But someone invited me to sit upfront, which made me so happy that I totally forgot about my neck injury. I made it through the first half of Pastor Redlin's wonderful sermon about the family. He was talking about the need for parents to stay in charge, and not allow the children to run the family. If a home has a happy married couple, then the children will follow. God's proper priority is for the marriage to come first, not the children. Children love to see Mom and Dad snuggle and love on each other, because it tells them that everything is okay in the home. We need a lot more of that in our society today. Jesus makes the difference in a marriage and a home!

Anyway, as I sat in church, trying to sit still and just listen, the pain in my neck was so bad. Both of my arms feel inflated with air. It is all caused by damage to my spinal nerves in my neck. I feel burning throughout my entire nervous system. The right side of my body feels half asleep all the time. I feel tension in my neck 24/7, similar to the feel you get from whiplash. My neck feels wound up and tight all the time, with bone-gnawing, toothache-like, agonizing, chronic pain 24/7, 365 days a year. That would drive anyone bananas! In other words, it is a form of torture for me to even sit comfortably through a church service. I do fine during the singing, because I am doing something. I like when the pastor says funny things, which breaks the monotony while laughing. But during the long sermons, when I need to just sit, focus and listen quietly without moving, I sometimes feel anxiety. It is because of all the aforementioned things I am dealing with.

So I once in a while have anxiety attacks in church, induced by the neck pain, tension and burning nerves (this medical article explains a bit about how neck injuries can cause people to feel anxiety). So this past Sunday morning I felt overwhelmed and needed to stand up, try not to step on the toes of the 10 people in the pew sitting to my right, and then quietly limp to the back of the church auditorium. I just stayed in the hallway, listening to every word that the pastor was preaching, determined from now on to sit in the back, so I won't interrupt his sermon again. I hate doing that, truly. Very few people understand how spinal injuries can adversely affect people. My neck injury has adversely affected my life, but God uses it to keep me humble and bless my ministry. 2nd Corinthians 12:10, "Therefore I take pleasure in infirmities, in reproaches, in necessities, in persecutions, in distresses for Christ's sake: for when I am weak, then am I strong." God uses weak things, things that are despised, nobodies, misfits like me.

I haven't been to church in a long time, so it will take some time for me to get used to all this again. Right now I feel like a fish out of water. I feel like I'm in The Twilight Zone. But I know I am in a godly place. I just have to know my limits and not overdo it. I don't know if I'll be able to continue going to the early Sunday School class. I have to leave my place at 8:15 am, to get to class by 9 am. Church starts at 10:15 am. So that's about a 4 hour day for me, which is my limit. My neck pain becomes bad after a few hours and I need to go lay down and rest. That is my life folks. That is why I get disability, praise God. I really am messed up physically. On a good note, I have just begun a health fast to lose a couple more pounds over the next couple weeks. I want to weigh at least 175 pounds by August 1st. I weigh 179 pounds now, but my stomach is not completely empty yet. I was 177 pounds when I left Guam. I haven't seen 176 yet on my scale, so that is my first goal, 176, then 175. Ultimately, I want to work down to the 150 to 160 range, with 170 being my highest weight on a full stomach. My diabetes is 100% gone, gone, gone and I plan to keep it that way. My blood sugar is now 5.2 A1C. Praise God! It used to be 9.8 A1C in 2016. Losing weight corrects many health problems!

Anyway, I digress. Caring people recognize caring people. People know when they are loved. I had about a half dozen stray dogs in my old neighbourhood on Guam, who knew that I loved them. I fed them when they were hungry. Some of the dogs were friendlier than the others. A couple of the dogs would wait for me to come home, and when I got out of my vehicle they would stand up and put their paws on me, expressing their love for a human. Animals know what love is. They know when someone cares about them. How much more do we as humans know when someone cares? I sure do. A little bit of love can make all the difference in the world in a person's life.

What made Pastor Redlin's act of kindness toward me have such a profound impact (when he befriended me as a stranger wandering in the grass), was that I hadn't been able to find a church family for several years. It was as if I had just walked out of a hot, burning, barren desert that I was lost in, and a kind stranger offered me a cool cup of refreshing water and refugee for my soul. That is how I feel. So far I love my new church and family. They are not perfect people, and neither am I. God has no perfect saints! I do feel like a fish out of water though. I made three decisions before I came to Campus Church:

I will love everybody unconditionally with God's love.
I will not be a root of bitterness or cause any divisiveness.
I will be a blessing to everyone I can, any way I can, whenever I can, for as long as I can.

By God's grace I will do my best to keep those decisions. I am just a hurting sinner who desperately needs a church family. I respond well to love, and have God's unconditional love for everyone. I do not know what the months ahead hold. I sure am wanting and keeping my eyes open for a wife. I saw a pretty gal Sunday in my Sunday School class, who greeted me when I arrived. I really like her, but I have to wait to see if it was just a fluke (a one time thing). I am very much wanting to find a companion. I am not good with people. I am a total social misfit, but very friendly. It is too early to tell if I will meet someone at Campus Church. I know one thing, as much as I love this church, if I cannot find a wife here I will find her elsewhere. It's hard enough to find a wife, but now I have to also find a church where remarriage is permitted. Otherwise I need to use a secular dating website, which is not my choice to meet someone.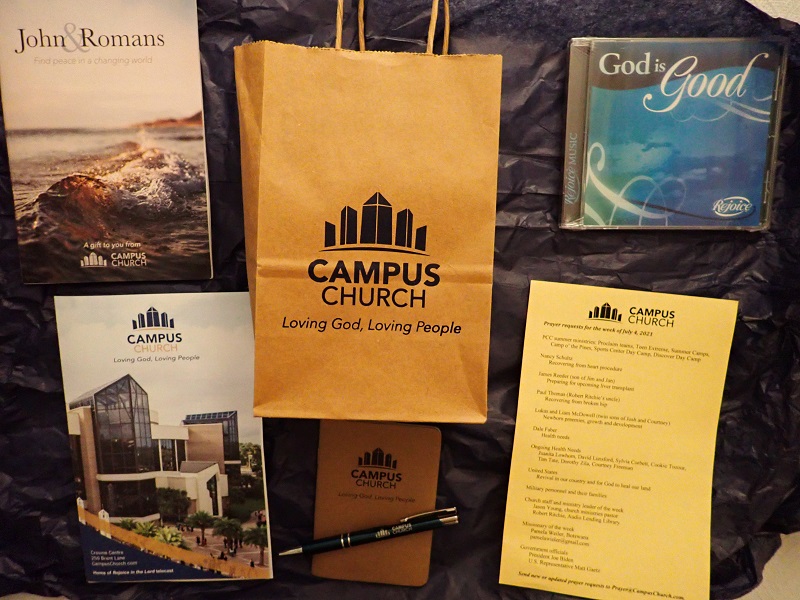 A Cool Gift Bag That Campus Church Gave To Me As A New Guest
I already have my ticket purchased for a singles Wahoo night event at the First Baptist Church of Pensacola in August. I don't agree with their Calvinist Lordship Salvation theology, but I'm just attending their non-denominational dating activity to see what happens. I am also planning on signing up for Match.Com online to find a wife. I'd prefer a PCC gal, since we think the same, but if that is not on the table, then I'll find a Christian gal wherever I can. And then I'll bring her with me to Campus Church each week, even though the church may not accept me as a member, depending on their policy on divorce and remarriage. So I still need to find out where this is all headed, but I need a wife. I would have had a wife if it weren't for the hateful Harvest Baptist Church on Guam, who refused to allow me to attend their church for seven years. God will harshly deal with them (Matthew 7:1-2). I still love them very much at Harvest, but they did me wrong, and in so doing did Jesus wrong too (Matthew 25:40, 45).

God willing, I just need to find a woman who shares my feelings. I hope the lovely lady at Campus Church in my Sunday School class likes me, as I definitely like her. There are a couple very sweet Christian ladies in my Sunday School class, and I sincerely hope one of them will take an interest in me. The only reason I came to the singles class was to hopefully meet someone to hopefully marry, but if not, I will move on when it's time. Right now I'm pushing myself physically, and it wears me out. So I'm going to give everything more time, and see what transpires, and then make a decision what to do when the Lord shows me. I don't know if the church will accept me as a divorced person who intends to remarry, but if not I will be a permanent guest...lol. I really love this church and the people here. My life has been a train wreck and right now I just need a church family. One day at a time.

So far I like Pensacola city, but I won't know if I want to permanently live here until I've lived here for at least one year. If I haven't found a wife by then, I will very likely relocate to Knoxville, Tennessee and join Temple Baptist Church (Pastor Clarence Sexton) and join their singles Sunday School class. But I want to write the church first and get information about it. I want to specifically ask them if the ministry is intended to help get single couples to tie-the-knot in marriage, because that is what I really need, some help finding a mate. I couldn't decide where to move, so I just chose Pensacola to get away from Guam. I had been alone long enough without a church family. If I do leave Pensacola, I need to contact churches and ask them if the church has a ministry which helps divorced people find a spouse. I just don't know what to do to find a wife. I never thought it would be so hard to find a companion. The Lord's presence sustains me, but having no one to share my life with is a heavy burden for me, and depressing. Each person is different.

That is the whole reason why I flew 9,000 miles from Guam to Pensacola, to find a Christian sweetheart!!! Please pray for me. My neck hurts badly, with burning pain. I am tired in my soul. I am 100% glad to be away from Guam. Hallelujah! I love my new Campus Church. I love Pastor Jeff Redlin. I love Pastor Tim Zacharias. Brother Zacharias' eyes are the splitting image of actor Robin Williams' eyes. Robin Williams always had a compassionate look in his eyes, and Pastor Zacharias reminds me of Robin Williams, even his facial mannerisms. That is a great compliment. I really like Pastor Zacharias. I cannot wait to go to the Wednesday Bible night study coming up. One day at a time. Anyway, my web visitors know that I have shared my life over the past 19 years. I don't have a wife or close friends, so my web visitors have been my family for the past 15 years since my former wife divorced me in 2006. My life is an open book.

So that is my update on what's going on with me. You've probably noticed that I stopped posting Recent Articles out into the future 10 days...lol. I only did that previously because I wanted to leave Guam so bad that I counted down the days! I am happy to be back home again in the United States. If I don't stay in Pensacola, I can easily move anywhere within the 48 states. Perhaps Wichita, Kansas if not Knoxville, Tennessee. I won't move again without contacting some churches, so find out which one's accept divorced people and allow them to remarry. I'm not sure what I'm getting into at Campus Church, but the next few months should tell. I love these people and just want to be a blessing, but I need a wife by my side, and I came here to hopefully find her, no matter how long it may take. Time will tell, Lord willing. I'm just so happy to be in church. I am meeting so many friendly Christians and being edified from the preaching.

I am living out of a suitcase right now in a cheap hotel (praise God), but Lord willing I'll find a more permanent rental in the months to come. I'd love to find something closer to the church. I am 13 minutes away, which is not too bad. I'm staying a couple blocks from Wal-Mart, which is a blessing. I'll likely end up finding a rental further from the church, depending on the cost. Real estate prices have soared because of millions of Americans relocating. Now is not the time to buy a home. I learned years ago from Pastor Ralph Yankee Arnold that God doesn't give us grace for tomorrow. God only gives us His grace for today. So if we try to live for tomorrow today, we will falter and stumble, because God hasn't given us grace for the future. God gives us His grace just for today, so we need to focus only on today! So I am just focusing on one day at a time, not worrying about tomorrow. I love you all, whoever you may be, and thank you for your continued interest in my website ministry. I just want to be a blessing for Jesus to everyone!!!
The Gift Of Eternal Life Is Wrapped In The Wonderful Package Of Jesus
END OF ARTICLE
"Faith is the only righteous thing that I can do!"
—Pastor Jack Hyles, a quote from the MP3 sermon titled: "God's Reversal Of Psalm 51"
1st Corinthians 16:24, "My love be with you all in Christ Jesus. Amen."
---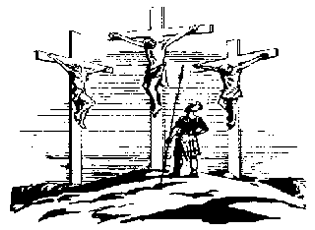 How Permanent Is Your Salvation?
(an excellent MP3 sermon by Pastor Hank Lindstrom, 1940-2008)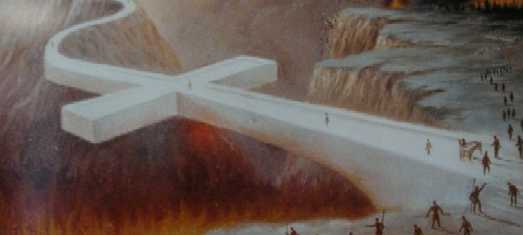 Mark 1:15, "...repent ye, and believe the gospel."
"The mark of the child of God is that he loves everybody!"
(a quote from Pastor Jack Hyles' classic MP3 sermon, "FORGIVENESS")
Mark 11:22, "And Jesus answering saith unto them, Have faith in God."
---
Ye Must Be Born Again! | You Need HIS Righteousness!