Old Fashioned Spirit-Filled Preaching
"But hath in due times manifested his word through preaching, which is committed unto me according to the commandment of God our Saviour" —Titus 1:3

| | | | |
| --- | --- | --- | --- |
| | | | Note: You likely already have a media player to hear music and sermons on your computer; but if not, here are links to various free media players. |
"...Speaking the truth in love..." —Ephesians 4:15
Who's Preaching The Truth?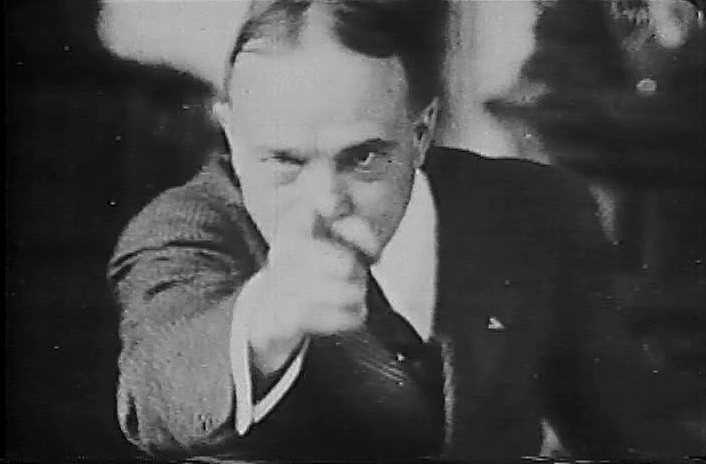 Evangelist Billy Sunday (1862-1935)
Video Sermons By Pastor Danny Castle | More
"Preaching helps you think straight!"
—Pastor Danny Castle, a quote from the video sermon titled "BLIND MINDS"

IMPERFECT PEOPLE IN HEAVEN
(we owe it to those who've gone before us into Heaven to continue their work for Christ - MP3 by Dr. Hyles)

---
More Life-Changing Audio Sermons...
MP3 Sermons by Pastor Jack Hyles
Habakkuk 1:4, "Therefore the law is slacked, and judgment doth never go forth: for the wicked doth compass about the righteous; therefore wrong judgment proceedeth."

God is good all of the time—All of the time God is good!

I AM JUST A VOICE!
(We need voices to take the FAITH of our fathers to this generation and say, "This is what they said!" This world needs VOICES; not talent, not dynamics, not pretty-boys, but VOICES!!!)
---
---
"I am an old-fashioned preacher of the old-time religion, that has warmed this cold world's heart for two thousand years." —Billy SUNDAY

The King James Bible is INSPIRED!

"Old-fashioned, Spirit-filled, Christ-honoring, sin-hating, soul-winning, Bible preaching! It is the hope of the church! It is the hope of the nation! It is the hope of the world!"
—Pastor Jack Hyles (1926-2001)

ABOVE: Note that I DO NOT agree with everything Alex Jones promotes, teaches or supports at Infowars.com and PrisonPlanet.tv, but these websites are by far the best source of legitimate newsmedia today. We need to be informed as Christians, not deliberately dumbed-down and deceived by the lying mainstream newsmedia!




ABOVE: Sword Of The Lord is one of the best sources of trustworthy Christian books, resources, hymnals, Bibles and church materials. The organization was founded in 1934 by Dr. John R. Rice (1895-1980).

Get your free Real Audio and MP3 player...
NOTE: ".RA" files can only be read by REAL ONE player. All three of these players will read ".MP3" and ".WMV files.
| | | |
| --- | --- | --- |
| | | Note: You likely already have a media player to hear music and sermons on your computer; but if not, here are links to various free media players. |
"Preaching is truth set on fire" —Pastor Jack Hyles
"Who is on the Lord's side?" (Exodus 32:26)

"But hath in due times manifested his word through preaching, which is committed unto me according to the commandment of God our Saviour." —Titus 1:3